Online courses are changing the way people learn new things everyday. Instead of spending countless hours searching for the right topics or resources, online courses deliver all the right information. And it's all in one place. Startups have a lot to learn if they want to run their business successfully.
Why Online Courses
Business owners need the right startup tools and resources to compete in this competitive market. It's impossible to be an expert in everything, and that's why online courses are so beneficial to startup owners looking to expand their skills. That being said, not all online courses are created equal. Some offer incredible value while others fall short. Keep reading to discover the best online courses for startups.

The Lean Startup
The Lean Startup was created by Eric Ries, a NY Times best-selling author and startup guru. Through The Lean Startup, Ries explains not only what makes a successful foundation for any business, but how to real an efficient business. That means minimizing the work while maximizing the earnings. This new method of working smarter and not harder has taken the world by storm, and it's no wonder so many startup success stories are raving about this course.
Law and Entrepreneur
Many startups fail every year because of legal oversights and poor planning. The best way to strengthen your business against this is to educate yourself about the laws surrounding startups. Law and Entrepreneur by Esther Barron and Steve Reed of Northwestern University demonstrates how to form a strong business from the legal perspective. This course dives deep into complicated things like intellectual property, legal agreements, business entities, and more. You can't afford to skip this course!
How to Build a Startup
The course How to Build a Startup by Steve Blank is perfect for those new to entrepreneurship. While it's hard to replace a four-year business degree, this online course comes pretty close. In How to Build a Startup, Blank shares the history of startups and what makes a successful startup. What really sets this course apart is how in-depth Blank goes into building a business model, creating value, and discovering your perfect customer. After this course, startup owners will have the right groundwork for building a strong business.
Business Class
Melanie Duncan is the online entrepreneur behind Business Class which shows business owners how to master the art of working anywhere. Duncan believes anyone can run a successful business. She believes everyone should be able to have the freedom to work how they want. She shares where to spend your time to maximize your success as well as the best ways to optimize your business strategy. You can work smarter instead of harder.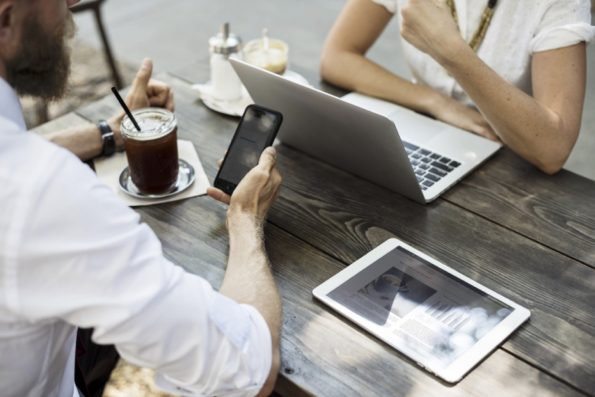 How to Start Your Own Side Business
If you're one of the many people who can't afford to quit their jobs to focus full-time on growing your business, you're in luck. How to Start Your Own Side Business with Heather Rees explains how you can launch your own business while also working a full-time job. She reviews the most common mistakes of new business owners as well as how to prioritize the right things in your side business. Start making money on the side today without the risk of losing your job!
Equip your business with the right skills!
Prepare yourself to run a successful business by investing time into the right online courses. Startups run into a lot of challenges in trying to get their businesses off the ground. That means you need to be prepared for everything, and these courses mean you'll know how to handle everything that comes your way as a business owner!
Is this article helpful? Please leave comments and feedback.