Modern organizations rely on internal networks to boost efficiency and make information-sharing accessible to authorized members. The only problem with such an infrastructure is that it's vulnerable to various kinds of cyberattacks.  Startups should also think about the kind of cybersecurity protocols and tools they need to combat data theft and sabotage. It requires a considerable investment, but if it means preventing data breaches that cost more, startup owners will have to focus on securing their internal business networks.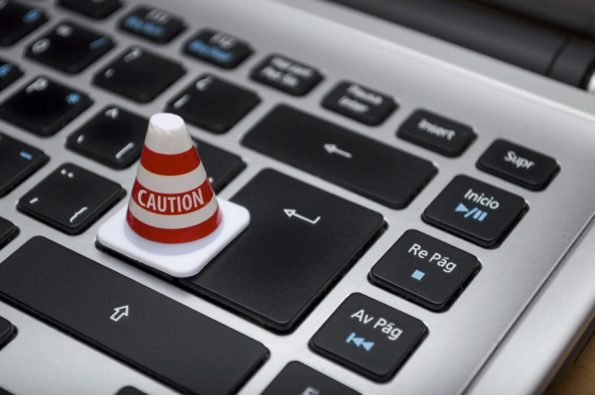 These tips should help you establish, maintain, and protect your internal network from cybercriminals:
1. Use a VPN
Much of the information you share within your internal network can be intercepted by individuals and  groups that are out to steal trade secrets and gain access to online accounts. The best cybersecurity protocols to combat this involve to install a virtual private network (VPN). This allows you to encrypt data as it transferred from one hardware to another, making it hard for cybercriminals to decode. To gain an extra layer of protection, opt for a VPN that automatically switches off data transferring when a secured connection is compromised.
2. Pay attention to your wireless networks
In the world of IoT (short for the "Internet of Things"), businesses are using wireless networks to improve productivity and keep employees connected. Then again, these networks are also vulnerable to cyberattacks and you will need to do what you can to secure them. Perhaps the most basic way to do this is to place your router in a hidden area, but you can also upgrade your firewalls, turn off remote access, and set strong WiFi passwords. On top of that, you can reach out to companies like McKinstry.com to help build a high-security wireless network within business premises.
3. Migrate critical data to the cloud
Any piece of hardware within your network can fail at any given time, making your organization vulnerable to data breaches. That being said, you might want to consider moving critical data to the cloud and away from prying hands. Cloud services are not a one-size-fits-all solution for your startup, so it's best to consult with a data security expert to see if your company can benefit from transferring data offsite. Your data is still vulnerable and you will need to set up the proper cybersecurity protocols to make sure all your data is safe outside your network.
4. Update your security tools
The kind of software that you have determines the level of security your organization gets. If you have outdated antivirus tools and obsolete firmware in your devices, it's best to upgrade to the latest versions so your organization is better prepared against potential attacks. It also helps to form a compliance and IT service management team to make sure all your devices and software are up to date.
Securing an internal network may be a daunting topic for young entrepreneurs, but considering its long-term value (and the fatal consequences of breaches), improving one's cybersecurity infrastructure with cybersecurity protocols is inevitable.