In today's day and age, it is easy for anyone to start a new business and gain financial independence. For stay-at-home spouses, who are looking to make use of their traditional knowledge base and any educational degrees they may possess, availing personal loans can help provide the initial financing needed to start a business.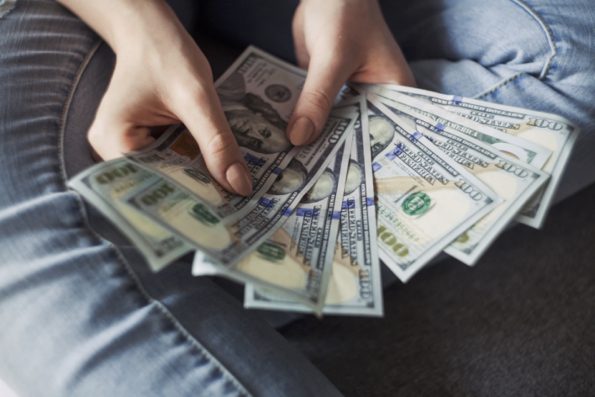 Personal loans are usually unsecured, in that they require no collateral. This removes some of the burden of repayment as missing or delaying payments, or even defaulting does not result in the lending institution seizing hard-earned assets. However, personal loan eligibility, though varying between institutions, requires some criteria to be met such as one's proof of income, age, place of residence etc. This helps the lending institutions establish whether or not the individual applying for the loan will be able to repay.
Additionally, some documents need to be made available for the process such as one's PAN Card, Proof of identity and Bank statements. Meeting some of these personal loan eligibility criteria can be difficult for stay-at-home spouses who currently lack employment. Thankfully, there are a number of ways by which one can still avail a personal loan.
Three ways to get started as a stay-at-home spouse
As a stay-at-home spouse, there are three easy ways to kickstart your business through personal loans:
Personal Loan with a Co-Applicant
An easy way to give yourself an advantage while applying for a personal loan can be by asking someone to apply with you. This can be a spouse, parent, sibling or even your child. This is especially helpful when you're just getting started and you don't have a steady source of income to act as a measure of one's ability to repay the loan without defaulting.
Personal Loan with a Loan Guarantor
If the business that has been started does assure that it will generate a steady income in the near future, a loan guarantor can be chosen in place of a co-applicant. The loan guarantor will need to be someone who has a steady income but also has a good CIBIL score to act as a guarantee not to default on the loan. If the primary applicant is unable to pay the loan, the guarantor must do the same.
Personal Loan through a Government Scheme
Finally, if none of the above options meet your needs, yet another route is to apply through a Government personal loan scheme such as the Pradhan Mantri Mudra Yojana for Women or the Udyogini Scheme. These schemes specifically cater to stay-at-home spouses who are starting their own businesses and are in need of a personal loan.
Alternatives to a personal loan
If unsecured personal loans are not working out, one can opt for a secured loan. A secured loan requires an asset as collateral which will be the basis of the payment in case the loan is defaulted on. This way, one can set up gold or a property as collateral for the loan which no longer requires the applicant to have a steady income.
Conclusion:
As times have changed, more stay-at-home spouses have been able to start their own small businesses with a little extra help from opting for a personal loan. However, for some, the start within this new avenue may seem daunting. An easy way to get a better understanding of what your payments will look like is a personal loan EMI calculator available on your lender's website.