Is your employer taking your health and wellbeing seriously? If they're not, then you and your fellow employees could be at serious risk of accident and injury. Ignoring workplace safety means time off work, rising medical bills and an uncertain future.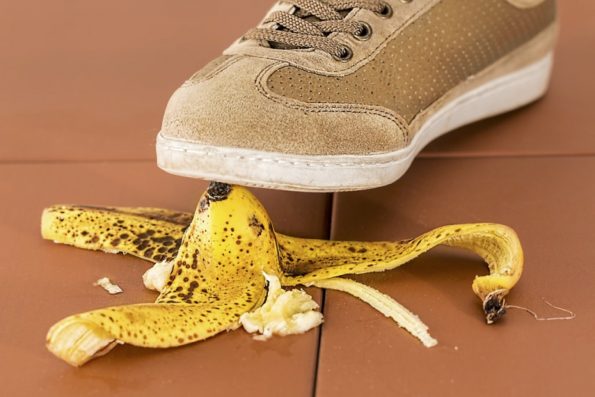 There are plenty of signs that show your employer is taking workplace safety seriously. Good, consistent training, plenty of high-quality signage, safety equipment, emergency drills etc, but is your employer familiar with the most common workplace accidents?
Failing to acknowledge how these accidents could occur could leave you and your colleagues at risk – you can speak to a slip & fall injury lawyer with offices in Lafayette if you've hurt yourself at work. So, let's take a look at the top injuries and accidents that plague the workplace.
Falls from height
Imagine workplace accidents that involve workers falling from height and it's easy to picture workmen falling from ladders or builders falling from scaffolding. However, as common as those incidents are, you can also fall from height in almost any other occupation or industry.
Maybe you're standing on a desk in your office to grab something from the back of the stationery cupboard and the support gives way, or you're using a step ladder in a café to reach an ingredient in the kitchen subsequently missing your footing and falling. There should always be workplace safety training and equipment in place to prevent workplace accidents like these.
Slips and trips
Wet floors, trip hazards, torn carpets, potholes in parking lots and even poor lighting, there are lots of reasons why you might slip, trip and fall at work. Your employer should actively encourage a clean and tidy workplace, where everything is put away properly and floors and walkways are kept clear of clutter and debris. Spillages in kitchens and bathrooms should be cleaned up immediately to prevent employees and even customers from slipping.
Car accidents
If your job involves an element of driving, then you're at risk of having a road collision. Working on the road is still part of workplace safety. Maybe you're a trucker who's driving long distance, you're driving a forklift truck through a warehouse or you're a salesperson who regularly drives to meet up with clients. There could be several reasons that you find yourself in a car accident, from bad weather to the reckless driving of others. Your forklift truck could topple, or your wagon could jack-knife on the road. With adequate training, these kinds of accidents can be avoided.
And finally, violence at work
Believe it or not, a large number of accidents and injuries sustained in the workplace are related to violence between colleagues. In a stressful workplace environment, it doesn't take much for comments, funny looks and arguments to boil over. When employees come to blows it can have serious consequences for everyone involved. Bullying can also be common in the workplace which again can result in a violent confrontation.
The best way to avoid violence and injuries at work is to ensure workplaces are willing to help employees discuss their differences and air out their issues before things boil over. Employers need to recognise the signs of volatile employees and have strict guidelines in place of how to deal with them.