At some point soon, in-person events will come back. In-person events can have many benefits, including the ability to get together face-to-face and give away useful marketing swag. Of course, if that swag ends up right in the trash, then it is not going to be particularly useful. Thankfully, there are plenty of prizes you can give away that people won't immediately throw away. Here's a list of some examples.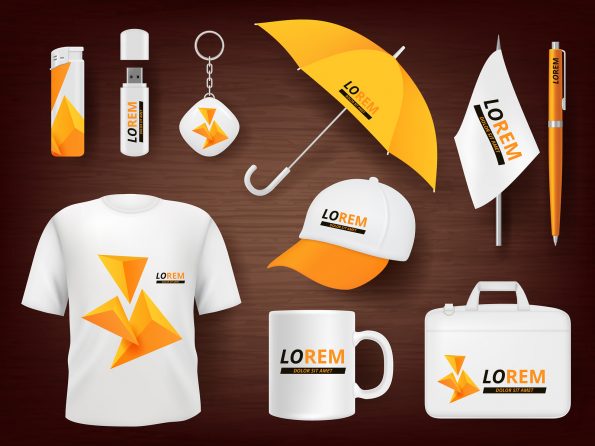 Custom T-Shirts
If done right, wholesale custom t shirts can be a huge, amazing prize. You can use these in order to create brand awareness, awareness about an event, or market a product. However, no one just wants to be turned into a marketing billboard when they wear a shirt: The item has to actually be attractive and tasteful. As noted by the t-shirt experts at Bagmasters, "Custom logo t-shirts are one of the most popular promotional items for companies, and for a good reason; they are fashionable, cost-efficient, comfortable, practical, and are an evergreen marketing vehicle that will always be in style."
Custom Bags
By and large, people are constantly looking out for new bags that they can integrate into their lives. These bags can take many forms, such as being used in a grocery store or as luggage for quick trips. For a giveaway to be useful to you, it should unquestionably have marketing information about your company, like a logo. However, a fatal mistake that too many companies make is that they make these bags cheaply. Ultimately, this leads to them getting chucked in the trash. Don't make this error. Create high-quality bags that can actually be useful. 
Business Card Holders
Another piece of swag that seems to be perpetually in demand is business card holders. These can be exceptionally useful, as far too many professionals don't actually have these useful devices. These have to be high-quality, compact, and tastefully made. Of course, your logo should appear on them, but it's important that they not be the most prominent aspect of a card holder, lest the logo be so large that it would appear as if the person you gave it to work at your company.
Coupon or Discount
If you are looking to encourage people to attend your event, there is almost no better way than a coupon, discount, or other giveaways. Remember, coupons and discounts are about more than just doing something nice for a customer: They are a marketing tool in and of itself. Thus, when you give away a coupon, you're giving away marketing swag that can make your potential new customer extremely happy.
As you can now hopefully see, there are many options when it comes to giving away high-quality marketing swag for people who attend your event. Make sure you don't cheap out on these items and rely on expert advice to make sure you are giving your attendees what they want. Swag, done right, can be great for the customer, but also great for your business.