Effective marketing is central to the success of any real estate business, and even if you think your current tactics are producing positive results, there are always areas to improve upon. With that in mind, here are a handful of tips to take your real estate marketing strategy to the next level and secure a welcome boost to your business' revenues.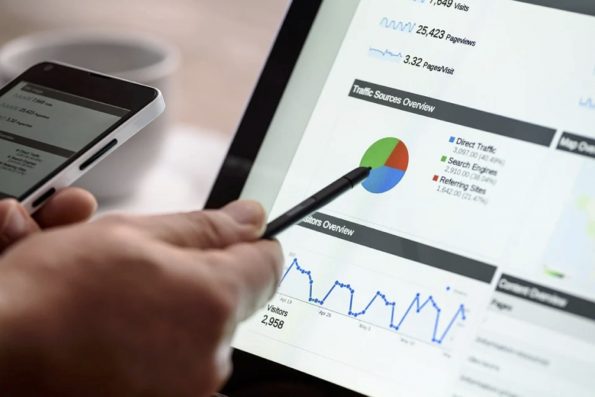 Image Source: Pixabay
Manage lead generation efficiently
Before you can increase real estate sales, you need to generate leads and pursue them in a targeted fashion. This is where modern transaction management software can be a real gift, allowing you to not only wrangle prospective customers with ease but also track the transactions that result from successful interactions to completion.
Efficiency is the name of the game in your real estate marketing strategy; embracing a digital approach to lead generation and follow-up customer interactions will free you from having to spend a lot of time and mental energy on doing this manually, as was unavoidable in the past.
Harness social media
No modern business in any industry can afford to overlook the marketing potential of social media, and this is doubly true of those in real estate.
It is not just a case of using social media platforms to connect with customers, but of meeting expectations that would-be clients will have of finding your presence on sites like Facebook, Instagram and Twitter. Here is a great example of how to use Instagram stories for marketing real estate listings.
The added benefit of building a following on social media is that you can also use this to generate traffic for your website, meaning you are not entirely beholden to SEO when it comes to raising your firm's profile in a competitive marketplace.
Incentivize customer referrals
When it comes to gaining trust, nothing works better than a word of mouth referral from a previous customer. This kind of marketing tactic can be invaluable for your real estate marketing strategy, and you do not need to hope that it will occur organically if you offer some form of incentive.
For example, you could give a cash bonus, service discount or gift card to customers who recommend your real estate business to friends, family and colleagues. As your company grows, referral incentives may become less relevant, but they work wonders for newer companies that are just getting their foot in the door of the industry.
Be responsive
Marketing is not just an outward-facing aspect of your business, but rather an ongoing dialogue between you and your prospective customers. As such you need to aim to be as responsive as possible whenever people get in touch after seeing your promotional material elsewhere.
Whether you are replying to email enquiries or answering calls from those who have encountered your ads, being swift will set you apart from the crowd and instill confidence in people who could end up becoming your most loyal advocates.
Ultimately you need to embrace a varied and holistic approach to your real estate marketing strategy, as it is only by being efficient and consistent across all platforms that you can hope to gain traction.