Today, a growing number of Americans are going into business for themselves, but starting a business takes money – and more money than most people have immediate access to. What many small business owners don't realize, though, is that a startup loan doesn't just apply to initial costs; it can also be used to expand a business, deal with cash flow problems, buy equipment, and build inventory.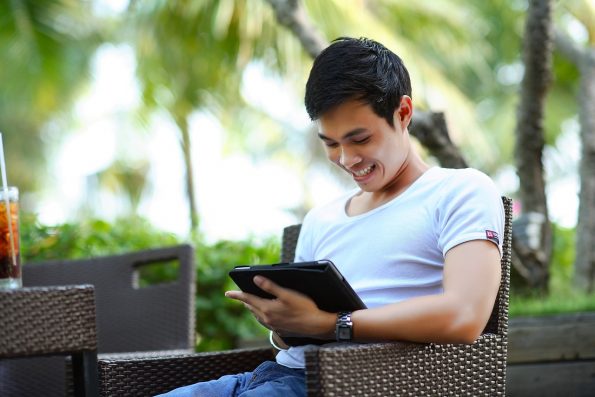 As you plan and build your business, it's important to keep the option of taking out a startup loan on the table. As your business grows, these four loan applications could make or break your startup.
Making Space To Grow
Some small businesses have little more than a home office, especially when they're first getting started, but as your business grows, most need to find a bigger space. As an established business, though, companies planning for expansion have an advantage – they already have cash flow and a business plan they can use to demonstrate their stability to lenders. And that makes it much easier to get a small business expansion loan.
Small business expansion loans can be used to open a new location or modify an existing space, as well as to hire more employees, or even launch a new product; expansion is a broad category. The one hitch with a small business expansion loan is that you typically need to have 20-30% of funds on hand already, so it's important to develop a savings plan before you apply. Lenders want to see that you've committed to expanding on your own before they put money behind your company.
Investing In Equipment
One common reason that businesses take out startup loans is to pay for necessary business equipment. Whether you run a restaurant or bakery, which can require a lot of expensive kitchen appliances, or a tech company that needs computers, printers, and other gear, there are programs that will help you finance business equipment. These programs are more rigid than purchasing equipment with a credit card, but these financing programs offer good rates and enable businesses to build their cash flow and quickly pay back those loans.
Expanding Your Inventory
Placing your first inventory order can be an intimidating task for any startup owner, and many receive that initial order only to realize they don't have nearly enough inventory on hand. Unfortunately, a lot of these owners can't afford to invest in more product during their first months – the cash flow isn't there yet – but an empty storefront doesn't attract buyers. It's a catch-22. How do you sell products you don't have? A startup loan may be your best option.
Startup loans can help fund inventory purchases when you don't have enough cash, but many small business owners are hesitant to take the plunge because if that inventory doesn't sell, they can be stuck with the loan or default, harming their credit. But the fact is, you need inventory to have a business. Startup loans for inventory are a risk worth taking.
Protecting Your Funds
Finally, and perhaps one of the most overlooked reasons to take out a startup loan, is that borrowing money for your business can help you protect your own savings. Obviously, you can't start a business without committing some of your own funds, but as your business grows, you don't want to commit all of your own money to cover payroll or inventory. By taking out a startup loan, you can protect your funds. Though you'll still be responsible for paying back that startup loan if your business fails, it provides some initial protection for your savings.
It's exciting to stake out on your own, but unless you're independently wealthy, you're going to need financial support. Luckily, there are plenty of funding sources that can help your company flourish, so don't be afraid to make these connections. Apply for a startup loan to fuel your ideas. These loans are the foundation for bigger opportunities and long-term success.