Using a home loan can often help you have capital available for your startup. And a variety of loan programs are available to help consumers purchase homes at favorable capital costs, which helps with startup capital. FHA loans are some of the most well-known, but they are not the only options available to help individuals secure the funds they need to buy a home. Anyone purchasing a home should take into consideration each one of these and other programs to determine if they are available. When they are, they may be able to reduce credit qualifications, down payments, and interest rates. Consider this breakdown of government loan programs.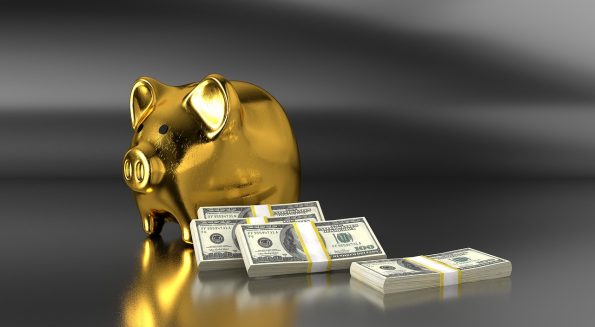 FHA Loans
FHA loans are one of the most commonly used types of government-backed programs. These are regulated and insured by the Federal Housing Administration. FHA does not provide loans directly to consumers but offers a type of insurance for lenders. If the borrower defaults on the loan – which means he or she stopped making payments as agreed to in the mortgage contract, the lender can file a claim with FHA and receive some of the lost revenue.
FHA loans offer a number of benefits. This includes offering a low down payment requirement of just 3.5 percent. By comparison, a traditional conventional loan requires a down payment of up to 20 percent. This makes it more accessible to borrowers. These loans also have fewer credit restrictions. Some people with good employment history and income may qualify for a home loan with a lower credit score than if they were applying for a conventional loan.
These loans require mortgage insurance for several years. And, the amount a borrower can purchase is limited by county. However, these loans can offer significant flexibility and access to borrowers where others do not.
VA Loans
Another type of loan option is available to those who are serving in the U.S. Armed Forces or those who have been honorably discharged from it. VA loans can be beneficial because they offer key benefits to borrowers. These loans are backed by the U.S. Department of Veterans Affairs. They are not provided through this agency but rather guaranteed through them. This reduces the risk to the lender and, as a result, lenders offer better qualifications to borrowers.
Specifically, these mortgage loans typically have no down payment requirement. They do not require mortgage insurance premiums. And, the interest rate on them is very low. Much like FHA loans, they are designed to provide home buyers with a more affordable way to get into that first home.
For borrowers who have a sizable down payment to make, and those who also have good credit, these loans may have a bit higher of a cost due to some fees compared to conventional loans. Nonetheless, they are still ideal for veterans.
It is important to learn about qualifications here. The U.S. Department of Veterans Affairs must provide documentation that the individual applying has served enough time under the specific requirements of the VA. This differs depending on the times a person served and how they did so.
USDA Loans
The government also offers loans designed to help develop rural areas. USDA loans are meant for rural development specifically. They are backed by the U.S. Department of Agriculture. They work much like a VA or an FHA loan in that this organization provides a level of security for lenders, who therefore reduce the amount of interest and restrictions charged to borrowers.
These loans are ideal for individuals who do not have sizable down payments. Typically, USDA loans do not require large down payments. In some situations, zero down payment is necessary to qualify for the loan. Individuals will also find lower credit score requirements with this type of loan.
Jumbo Loans
As the name implies, jumbo loans are simply loans with a higher borrow limit. These loans allow lenders to provide home mortgages to individuals who are purchasing a home that exceeds the traditional limits of loan programs. For example, an FHA loan may require individuals to purchase a home under a certain value, or it will not provide protection beyond this.
Jumbo loans extend this. They provide the ability for borrowers to loan for luxury markets and areas such as New York City and some areas of California where home prices are very high. Rates and availability differ from one area to the next. For 2018, the maximum conforming loan is $453,100. Borrowers wishing to buy a home over this value may need to obtain a jumbo mortgage.
Selecting the right type of loan is important. In each of these programs, the lender must meet the agencies' requirements to be able to offer these types of loans. Then, borrowers can approach the lenders directly to require access to these discount programs. There is no reason not to consider this opportunity if it is available. And, a no-cost quote can help an individual determine their qualifications.