Covid-19 has disrupted all aspects of life all around the world. But just as with any other challenge businesses face, this one can be overcome with the right application of strategic marketing methods. For many businesses, the virtual world remains a largely untapped marketing potential despite the advent of what experts call the fourth industrial revolution. COVID19  has forced more people to move online which means that many clients who would have ordinarily interacted with the business in face-to-face situations are now more open to doing so online. It also opens up a whole new world of opportunities for increasing the brand's global reach.  When it comes right down to it though, whether your business is a financial entity, a restaurant or a medical spa marketing agency expertise will go a long way in ensuring that Covid 19 doesn't force you into an adverse position.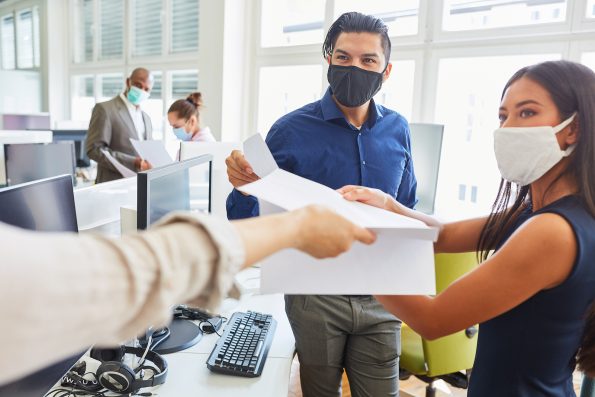 Establishing a Strong Online Presence
Moving online is an absolute necessity for entities that want to stay afloat or thrive during this pandemic. Entrepreneurs and CEOs have to find ways to transfer the essence of the entities they run into the virtual world. This means establishing a website if one didn't already exist and giving weak websites a professional overhaul. Corporate blogs are also quite necessary in the effort to reach the target market in the virtual space. An eCommerce platform is also crucial as companies now need to find ways of ensuring that sale transactions can take place efficiently and safely online.
Leveraging the Power of Social Media
Social media is a powerful tool for reaching potential clients online. It is also a great tool for establishing lines of communication with the target market. Because so many people spend their leisure time on social media platforms these are perfect virtual locations for the creation of company profiles as well as the placement of ads.
Build Virtual Relationships
Social media platforms are great strategic marketing methods for building relationships with your client base. But for the corporate connections that you need to make, professional networking platforms like LinkedIn are best.
Online customer service software can also help companies to reach out to and maintain a connection with their target market. Emails are also great for building relationships with existing or potential customers.
Get the Experts Involved
Many corporate entities have already recognized the need to adjust their marketing strategies to fit the new normal brought about by the COVID19 pandemic. This means that the virtual space is filled with entities that are all competing with each other for attention from virtual citizens. How do you ensure that your company stands out? Get the marketing experts involved! The experts will be able to implement and manage strategies (such as SEO) that are designed to make the company's online image shine.
In the middle of this economic crisis triggered by the Covid 19 pandemic, the savvy entrepreneur can use several strategic marketing methods as opportunities to stay ahead of the competition and by extension maintain (and enhance) the company's viability and profitability.