As a first-time investor, it is wise to make an investment that will give you a decent return. You may have heard of how lucrative the stock market is and want to venture into it, but how much information do you have? There are mistakes that beginners commit during the initial stages, which you should avoid.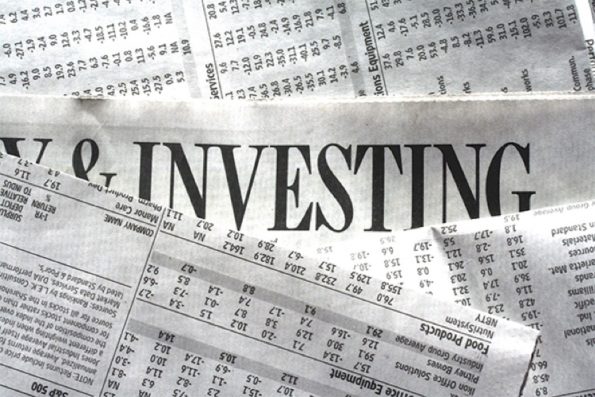 Before you get into the stock market, you need to seek a stockbroker's advice or someone who has had success in the industry. You may as well enroll in a course that will teach you all you need to know before you start investing. Some lessons will help you understand the dynamics of the stock market. You will know how to venture and avoid risking all you have.
Read on this guide to find valuable information that will help you make an informed decision.
1)
Enroll In A Course
You may wonder why you need to enroll in a course when all you want is to invest. The stock market has diverse processes that make it dynamic, and for you to succeed in it, you need to learn how it operates. You can join an online course with an expert in the trade who will help you avoid mistakes that most investors commit.
You will get information on the best stock to buy today and then analyze and interpret the market dynamics as well as trends. The market gets influenced by several factors, such as interest rate, inflation rate, economic growth, and fiscal policies. You need the knowledge to know how these factors affect the market and how to invest in each circumstance.
Going into the stock market blindly without proper knowledge will have you making wrong decisions. In the long run, you will lose your money. Getting an advisor experienced with stockbroking should be your first step before investing.
2)
Use A Robo Advisor
As a beginner, doing things yourself may seem the easy way out, but it depends on the stock market's information. If you do not know how and where to start investing in stocks, you may consider a Robo advisor's services. Robo advisors charge a small fee, and they will deal with the main processes of the investment.
Unlike before, when brokerage services were quite expensive today, the prices have gone down with the competition. You will be at an advantage when you hire an advisor since they are well aware of how the market operates and will advise on the best stocks to buy. It does not matter the level of experience or knowledge you have about the market; there will be a Robo advisor to show you the right way to do business.
3)
Have Plans
Investment sounds good, especially if it promises to make you rich and help you realize your dreams. However, it would help if you had a plan before you start investing. Have a look at your income, any debt you have, and the household budget.
You cannot start investing if your current economic status is a shaky one; you need to stabilize first. If you have debts, you need first to clear them off before you think about investing. The rule of thumb of investing is to invest money you are willing to lose.
If your family's situation is a demanding one, you may have to shelve your investment desires until you are stable to meet all the needs. Your household budget also needs to be inclusive so that you do not set money aside for stocks while running out of foodstuffs.
Before you invest, have specific goals as to why you want to do it. Is the money for short or long-term goals? Will there be beneficiaries of the proceeds? If you need the money in the short term, it is not the right time to invest in stocks.
4)
Have Some Savings
Having savings is essential, whether you want to invest or not. The future is uncertain, and you do not want to start fretting over what you will eat the next day if you get off employment today. Experts advise having at least three-month savings catering to all your needs should you be laid off or have no income getting into your account.
Before you invest in the stock market, it is advisable to put some money aside to cater to your needs. It should be an emergency fund that, should anything go wrong with your finances, you will have some cash to sustain you for some months. It will help you not worry over your stocks' state should there be any changes in your type of investment.