Generating leads is one of the important things every business needs to be able to do if they want to thrive and grow. After all, the more leads you can generate, the more chances you have for conversion, which ultimately leads to a sales boost in the business. In fact, it has been said that around seventy percent of the marketers out there put lead conversion at the top of the list on of their priorities. Is your business lead generation converting? If not, it may be because the leads you're getting are not of high-quality. But don't worry, hereinbelow are 3 smart ways of generating high-quality leads.

1. Offer Content Upgrades
We're assuming you're already attracting users online to your site by creating content like blog posts and such, yes? If you're not then you might be way behind. Anyway, sometimes not all the readers that visit your site happen to be high quality leads. If you want to separate the users that just want free content from the ones that might end up becoming paying customers, you might want to consider offering content upgrades. Content upgrades are basically freebies you give to your visitors when they give you their email addresses in exchange. This is a tactic that many B2B lead generation agencies use as well. You can find out more online about what B2B lead generation really entails and how it can connect businesses to other businesses. Remember, content is King, so make the best use of the opportunity.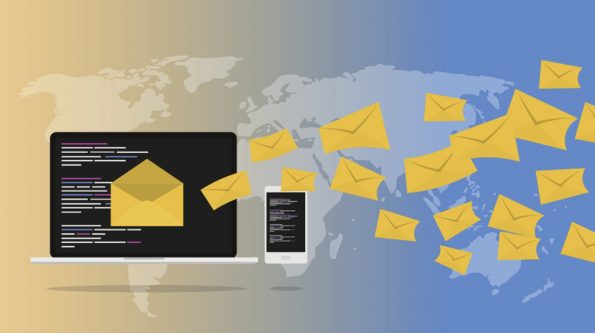 Photo from Pixabay.com
2. Use Exit-Intent Popups
You should know that after leaving your website, over seventy percent of visitors are just gone, never to return, unfortunately. That's a lot of potential high-quality leads your business could be missing to take advantage of. So, how can you effectively prevent this potential from abandoning your site without leaving behind their information? Using an Exit-Intent Popup. This type of popup tracks when the user is just about to leave the site and then sends them a specifically targeted message that tries to convince them to leave their email addresses behind. This way, instead of that visitor getting lost forever, they now become one the email subscribers on your mailing list of which you can engage with anytime you want.
3. Guest Posting On High-Quality Portals
If you want to attract leads and broaden your reach to people that have never come across your brand or those that haven't even heard of it altogether, then an easy, and free, way you can make this happen is by guest posting on popular publications. By getting your name on other high-quality publications and blogs, you will be giving yourself the ability to attract a huge amount of new potential leads to your business. Many being high-quality leads. The fact that you've got yourself on a platform the new audience trusts and loves is usually enough to convince these new leads that you're actually a leader in the industry as well.
You may have come up with the best products or services in the world, however, if no one really knows about them then your business is sadly destined for failure. You can't have a successful business if you have no one to sell to. That's just the harsh truth. Those that can generate the most high-quality leads win. It's as simple as that. Hopefully, this article has shown you a few ways of how you can make this happen for your business.