For entrepreneurs looking to launch their startups successfully, the list of must-have tools is quickly expanding. Now, an online presence is seen as just as important as securing the right assets offline. In an Ipsos Mori and TripAdvisor study, 97 percent of business owners said they believed management of their online reputation was important in their business. With 88 percent of consumers checking businesses and products online before purchasing, the prioritization of an online presence for businesses is no longer an option – it is a necessity. Neglecting your online presence could not only hamper your market size but could mean you're limiting your business' brand building and marketing ability.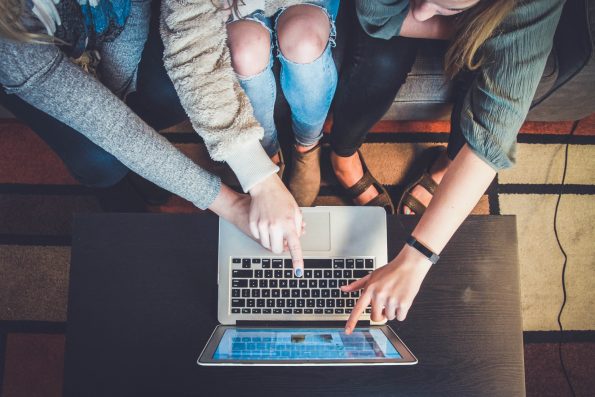 Gain An All Important Insight Into What Your Customers Are Saying
To succeed in customer service, businesses need to gain insight into their online reputation and what their customers want. An online presence provides another platform for customers to share their reviews, feedback and criticisms, both with the business and amongst their friends and families. With nine in ten consumers trusting online reviews as much as in-person recommendations, businesses can capitalize on these reviews to constantly improve their customer service and product. In fact, a recent survey by Kasasa showed that online platforms like social media have become an integral part of great customer engagement.
Neglecting Your Online Presence Means Neglecting A Cost-Effective And Efficient Marketing Strategy
When it comes to marketing, digital tools like websites, social media platforms and online ads can be incredibly effective. Thanks to the current range of online marketing tools, new entrepreneurs can even build their own website or online ad themselves, forgoing the cost of outsourcing a marketing executive. Online advertising campaigns are much more amendable than traditional methods of building your online reputation. Business owners or branding companies can easily and quickly adapt their marketing campaigns and tactics if they are not producing the results they want.
Maximize Business Accessibility And Visibility
By implementing strategies to establish a strong online presence, small and new businesses can increase their chances of being found by customers. With booming entrepreneurial activity in areas like Tampa, working with a Tampa web design company to maximize your online presence can help you stand out from other small businesses. Magnify Money's recent ranking estimated 79 percent of Tampa's businesses were small businesses, showing just how competitive the business arena is in particular cities. Similarly, those launching a business in Orlando or any of the other thriving business cities down south are better off investing in both online and offline visibility – particularly since over half of Tampa employees plan to head online to shop.
In a BrightLocal report, 56 percent of consumers said they expect a business website to have up to date contact information, while 32 percent would use Google My Business. Almost half of them are less likely to contact a business if contact information online is outdated or incorrect, highlighting the need to establish and continuously update your business' online presence. Then there is the rise of social media as a customer service channel. A great social media presence provides a key connection platform for both existing and potential customers. Around 67 percent of consumers now use social media to explore brands or reach out with queries.
With an overwhelming amount of your consumers now online, this is exactly where businesses need to be too. From increased visibility to a higher ROI in the advertising department, it pays to invest in your business for an improved online reputation – both offline and online.