Online marketers have spent a lot of time in the past to find ways through which businesses can streamline themselves as a giant in their industry. It doesn't matter if you are just a startup or you have been running your business for quite some time, you need to deploy an effective marketing strategy to make sure that you reach the right kind of audience. One of the most important aspects of running an online business is making sure that you have a good business reputation in your circle. Every sale you make online is based on your reviews and reputation, and if you don't have a good business image, you are going to suffer in terms of revenue.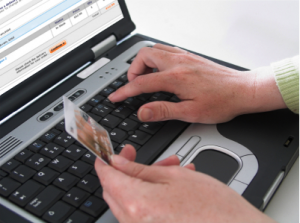 There is hardly a business out there that hasn't had its fair share of spats with customers. However, as a general rule of thumb, you need to know that despite everything, the customer is always right. Ideally, you want to cool things down before they reach a critical level, and that is where online reputation management comes into play. In this article, I am going to highlight three tips for local businesses that are going to help them create a better image for themselves.
Make the Investment
First and foremost, you need to understand that it doesn't matter which industry, you belong to, if you want to run an online business, you are going to need to manage it efficiently. Most small businesses ignore reputation management because of a lack of funds, or they don't give it as much of an importance. If you are worried about the expenses involved, you can look into how much does reputation com cost and allot of budget accordingly. So, if you truly care about your business, and you truly care about your customer base, you should consider reputation management.
Create an Online Presence and Don't Leave It Hanging
If you are running an online business, you should already have accounts on social media platforms such as Twitter, Facebook, Instagram, etc. If you are running a business in a highly competitive market, you may need to make accounts on additional platforms and manage them professionally. Not only is it important to build this account, but it is equally important to stay active on them.
With ongoing development, you can easily build an audience on these platforms and engage with them. Studies have shown that when businesses reach out to customers in person, they feel valued and cared for, and it increases your chances of conversion. If you are just beginning with your reputation management campaign, you can look into proactive reputation management and learn how to use social media to your advantage for a good business reputation.
Listen, Listen, and Listen
When businesses have to face negative comments or bad reviews, they adopt a very bad habit of ignoring their customers overall. In the short term, it might seem like you are doing yourself a favor by staying over from negative comments, but in the long run, it has a very adverse effect on your business and ruin a good business reputation. Just remember the adage that the customer is always right. Running a business means that you have to be flexible, and you must think of some creative ways to give your customers what they want without putting your profits at risk.
When customers see that you are paying attention to what they have to say, you will see that all the negative reviews will turn into positive ones. Always consider that when you annoy a customer, not only are you losing him, but you are also driving him into the hands of your competitors, which is a sin when running a business.