Building and maintaining your business' online presence has never been more important, especially since COVID-19 has forced businesses all over the world to close their doors and move their operations to the world wide web. The virus' impact on the business world has been undeniable: the stock market has suffered massive turmoil, jobs have been lost, and small business owners are no longer able to rely on storefront transactions or in-person customer relationship building. If businesses fail to prioritize their digital marketing strategies, they run the risk of not making it to the other side of this pandemic. Not only can digital marketing agencies like Timmermann Group help to ensure your company's survival, but they can actually increase its level of success. Here are a few reasons you should consider consulting a digital marketing agency to help your company thrive in the era of COVID-19.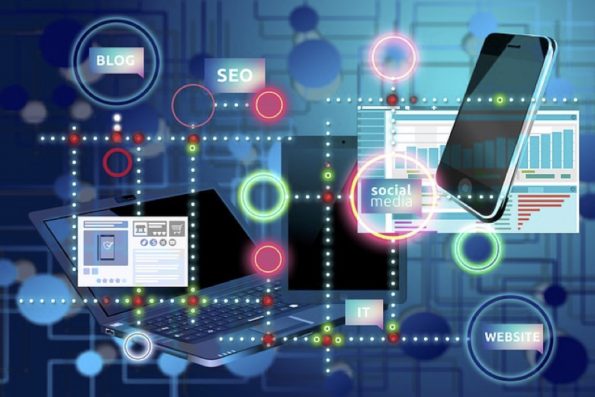 Amplify Your Voice
While it's vital to embrace production strategies to create your online presence, it's equally important to employ digital marketing strategies aimed at amplifying this content such as SEO, search engine marketing, and social media marketing. Due to COVID-19, much of the online sphere is currently dominated by talk of the pandemic and its effects on various walks of life. In amplifying your business' voice, you are not only providing relief from virus-related news but you're familiarizing online users with your brand as well as your service or product offerings.
Measurable Results
There is still a huge amount of uncertainty regarding COVID-19 and how long global lockdowns will be in place. As a result, having the capacity to measure your business' performance during this limbo period is essential to ensuring its success. Investing in digital marketing advertising tools, such as Google Adwords or LinkedIn ads, provides you with the ability to track the behaviors of online users who interacted with your ad. You're able to see if they visited your website and if that visit ultimately led to a sale that generated revenue for your business. Having access to this quantifiable data will help you gain better insight into your ROI, meaning you'll be able to make smarter decisions on where to allocate your digital marketing funds.
Increased Connectivity with International Customer Segments
Given that nearly every country in the world is experiencing the repercussions of the COVID-19 pandemic to some extent, there is now an unparalleled sense of global unity. Why not tap into that by connecting with international customer segments? Digital marketing allows you to do exactly that, enabling your business to transcend global borders and reach customers across the globe. Embracing online strategies like website creation, development and management, as well as social media marketing, provide your business with global reach at a relatively low cost.
COVID-19 has created an unprecedented landscape that businesses must adapt to in order to survive. While there are numerous ways you can protect your company during this uncertain time, one key method is to embrace digital marketing. With an array of services, from branding to SEO to website design, its benefits are both measurable and far-reaching.