When starting a business for the first time, it's a good idea to set yourself up for success as well as possible. There are many ways to do this, but one worth considering is thinking about ways to set yourself apart from other new business owners and do things a little differently. Here are three key entrepreneur traits you should focus on.
Be Open to Learning New Things
Firstly, be open to learning new things. To create a business that thrives well over the years, you must continually develop yourself and expand your knowledge and skills. The more you learn about different business topics, the better you will be able to make decisions and spot opportunities you can take advantage of and notice potential issues to mitigate.
While you may feel that you know your trade or industry well, working in the field is very different from running a business. As such, you need to be humble enough to recognize what you don't know and learn more skills to help you along your entrepreneurial pathway. For example, you might want to enroll in a business course, attend seminars and workshops, or read books, blogs, reports, whitepapers, magazines, and the like.
It also pays to attend industry events to network and learn new things, such as at trade shows, conferences, and product launches, and to join business clubs and associates. You might also like to engage the services of a mentor. Choose someone who has "been there and done that" in the business world before to guide you along your path, and you will set yourself apart from many other owners of ventures who don't bother with this step.
Don't Try to Do Everything Alone
Next, remember that you can't and shouldn't attempt to do absolutely everything by yourself in your business. While you might need to be a solopreneur for a while as you're starting up and building your organization to a certain point, this doesn't mean you shouldn't take advantage of the support and knowledge of others. Then, when the time is right, you'll want to invest in hiring staff members and growing your team.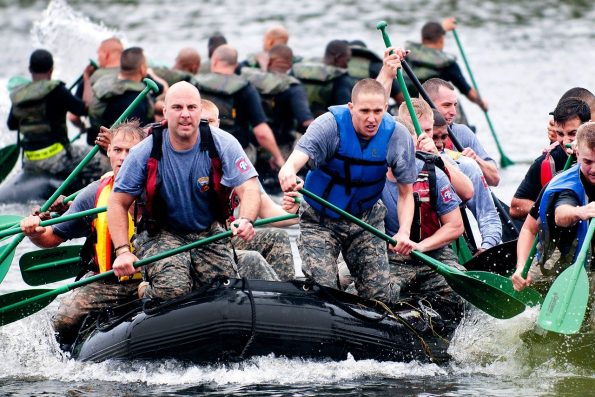 Before then, though, you can outsource many tasks to professionals with more knowledge, skills, and interest in various areas. For instance, you could hire an accountant or bookkeeper to handle various financial and tax-based jobs for you or engage the services of a law firm to teach you how to trademark a business name and otherwise protect your venture's valuable intellectual property.
You might hire graphic designers to assist you with creating marketing collateral, freelance writers to help you make all the content for your business as engaging as possible, and IT people to help you create an effective website. You may need HR personnel to aid you in hiring, training, and handling the payroll and paperwork for employees when you have them, too.
It's also beneficial to ensure you have people in your life whom you can vent to when being an entrepreneur becomes too much. If those support systems are also self-employed and understand the complexities of running an organization, even better.
Develop Key Traits that Top Leaders Require
Lastly, take the time and effort to develop as many top traits of effective leaders as you can. Working on your personal strengths will help you in many ways as an entrepreneur. For example, you must be a good communicator and relationship builder who can get a message across clearly to employees, suppliers, clients, potential or current investors, the media, and others. You must communicate well in person, over the phone, via online conversations, emails, and other written methods.
Resilience is crucial, too. No matter what line of work you do or the type of products or services you sell, the reality is that things won't always go to plan. You'll have to cope with plenty of "nos" from other people and things not going your way, even when you plan and prepare for them.
This all requires a good dose of resilience and perseverance so you can cope with the hard times and keep going, even when things seem dire. Similarly, you'll need to be flexible, deal with changing direction as necessary, and be open to making new plans when unexpected barriers arise.
Other traits that leaders require to run successful businesses are delegation, time-management, and problem-solving skills, as well as the ability to negotiate well, engage in positive conflict resolution and be adaptable, focused, creative, and self-aware.
Summary
Focus on the above three entrepreneur traits, and you should find that you quickly set yourself apart as a business owner because you do things in a way that many new (and even experienced) entrepreneurs do not.