Getting an office is a big step for any startup. Often, it symbolizes the progress one has made as an entrepreneur, and the confidence they have in growing the startup to profitability. But, just as the business grows and demands increase, a startup office setup comes with additional costs and more organizing tasks.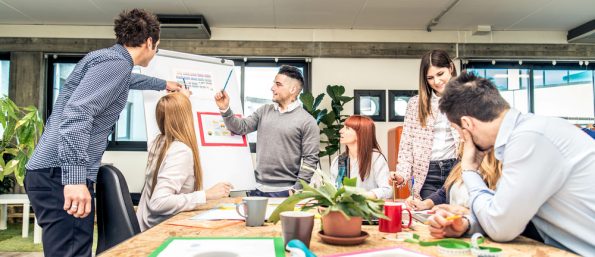 Although most startups start with small teams and grow gradually, knowing what to look for and how to set up an initial office can make this transition seamless and successful. If you're a startup entrepreneur, this essential guide provides valuable insights to help you set up your startup's office:
Balance Cost And Prestige When Picking Office Location
When setting up a startup office, location is the most critical factor you'd need to consider seriously. When picking a location, consider prestige and the cost that goes with it. For example, getting an office at the heart of your city would send a strong message of class and ambition to your target clients, staff and shareholders.
However, you'd have to pay huge amounts for such an office. Opening an office away from the city would be cheaper, but it may not be favorable to most customers and future employees. Consider both aspects before opening an office. Instead of going for either extreme, opt for the middle ground.
Look for affordably-priced offices in other parts of the city and find a suitable one that can be accessed easily by private and public transport. If your budget allows, you can lease an open space and get an experienced container modification service provider like Royal Wolf NZ to help you set up your first office.
Pay Attention To Office Interiors
As a company in the startup stage, you'd like your office to reflect the ethos you espouse. Whether you're a tech startup or a professional service company, you want an impressive office. Whatever your goal is, go for office features and furniture that bring your working space and brand to life.
Most entrepreneurs start with standard desks and adjustable chairs. L-shaped desks offer better space for personal computers. Either way, check office supplies catalogues to find the right furniture that suits you. Own your interiors by adding brand signage, and getting branded stationary and other items.
Choose An Office Structure
You must consider office structure when setting up a startup office. Although open office space is the current trend, you must consider the layout.
Before you think about budget, space, and maintenance limitations, figure out how to divide the office space well to maximize utility and ease of movement.
You should be able to organize the layout in such a way that employees with the same responsibilities are grouped together. But keep in mind that every team member in your startup needs working spaces where they can be alone and think.
The office environment influences work quality. Therefore, you should consider carpeting your office and adding curtains to reduce noise that may distract employees.
Further, partition your office to create important spaces, such as brainstorming room, paperwork room, kitchen, and washrooms.
Get The Right Office Equipment
As a new entrepreneur, you can save a lot of time by getting the right equipment for your office. Although you might have to pay more to acquire such equipment, you'll recoup your investment quickly. Purchasing the right software can boost productivity and accuracy while enabling your team to work efficiently. Quality hardware would be more reliable and faster, reducing downtime and stress for your team.
If your office needs a photocopier, opt for one that can handle your expected workload. If you decide to lease a copier, consider the maintenance charges. Startups that need to regularly re-type large volumes of text should invest in an optical character recognition scanner.
An all-in-one printer would do if you only need to scan documents occasionally. Check the alternatives available before you buy or lease office equipment.
Fix Office Communication
The other important aspect of setting up your startup's office is communication. Ensure that your customers, investors, suppliers, employees and other stakeholders can easily reach your office. Consider the different services and equipment your business needs to be contactable when setting your office up.
Start by getting sufficient phone lines and extensions. Check the various phone systems available in the market and contact a supplier who can give you a suitable installation deal. You have the option to buy, lease or rent communication equipment. If you do so, get a system that offers essential features such as call waiting alerts, call diversion, and voicemail services. Most suppliers and customers prefer email communication; ensure you set that up too.
Final Thoughts 
Your startup office setup can be an exciting step in your entrepreneurial journey. However, it's a process that requires careful planning and execution. Follow the steps highlighted in this guide to give your business a sound footing.