With customer satisfaction levels plummeting in the retail sector, many store owners may be tempted to make sweeping changes to address the situation. But in many cases, just making a few minor adjustments could be all it takes to keep your customers happy and coming back. In this article, we're going to give you three simple ways that you can increase your customers' satisfaction without overhauling your whole operation or incurring huge expenses.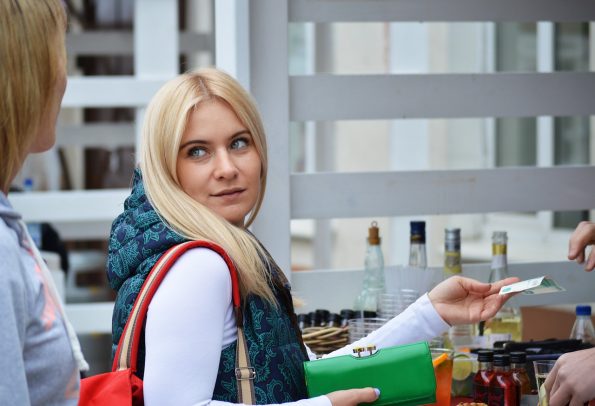 Invest in Queue Barriers
Disorganised and unruly queues are one of the reasons so many retail shoppers hate their shopping experience. Doing something as simple as using queue barriers could make a huge difference. One of the advantages of queue barriers is that they change the way your users will perceive queues. And even if they are as long as they would be normally, the wait just doesn't seem as long because they seem more organised. It will also improve your customer satisfaction levels by giving a quick and consistent rate of service. There are tons of suppliers that offer all types of queue barriers in a wide variety of designs. And they won't cost you as much as you'd think either.
If you don't know where to start, you can find a range of retractable, post and rope and post and chain barriers through the following link: https://www.discountdisplays.co.uk/html/queue-barriers.html. This supplier currently has a 20% discount on ProQ barriers so you could save even more than you initially thought.
Offer Self-Checkout
Another way that you can reduce queues is by offering a self-checkout option. This will not only allow you to utilise your staff better and reduce your overhead, but also give your customers something to do. One particular study found that people tend to shop at discount retail stores for excitement. Giving them more control over the checkout process and giving them something new to do could add to this excitement and improve their overall experience.
Employee Coaching
The way you train your staff to treat customers can have a huge influence on how your shop is perceived by your clients. In many cases, shop owners might see training as superfluous and cut corners, especially when considering the high turnover rates in retail. However, your clients can make the difference between someone who has been thoroughly trained and an employee who has little care for clients. No matter how hard you work to maintain your brand, your staff has to ultimately reflect that in their service.
One of the most important things you should teach your staff is how to handle complaints from disgruntled customers. They should be able to treat customers with respect even if it's often not reciprocated. They have to make the client feel valued no matter what and know when they need to escalate issues to managers. While it's not in our nature to show empathy towards people who are attacking us, it is essential that you teach employees how to handle issues under fire. You can find some guidance on how to handle complaints here.
Conclusion
These few simple tips should allow you to boost your customer satisfaction rates. Make sure that you use one or all of these suggestions if you want to increase your sales and project a positive brand image.