Marketing has come a long way since print media. Businesses today use whatever means possible to introduce their product to potential customers. With digital media engulfing every means of communication and revolutionizing it, marketing will never be the same.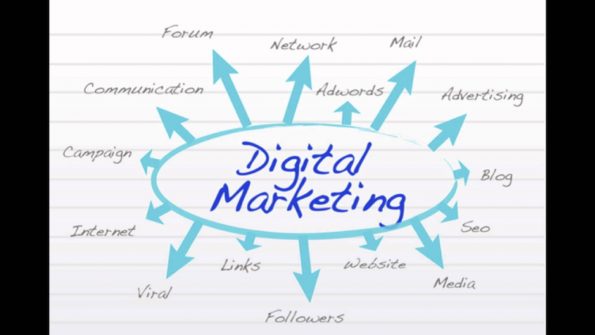 Many businesses take email marketing for granted and think less of it. But the statistics assure all developing and developed companies that email marketing is not dead. 
Email marketing has numerous advantages over other types of marketing. Here are a few benefits companies may avail themselves of after opting for email marketing. 
Customer's Comfort zone
Advertisements can get nosy, and customers tend to avoid the product. To catch your customer's attention and hold it, choose the correct path to reach them. 73% of Millennials prefer email communication with brands. Statistics never lie. Statistics show how most people prefer brands to contact them through emails. 
If you reach your customer through a comfortable means, they will be more open to hearing you and accepting your campaign. 
A relaxed environment will help you connect with your customers on their terms. You can send new promotions, products, offers, vouchers, or conduct surveys to help you get closer to your customers. 
Confirmed Message Received
If you put advertisements on social media platforms, conduct campaigns, seminars, or search engine techniques, you may not be sure if all your customers are getting your message. If you want all your customers to get your notice, email is the best way. 99% of customers check their emails every day. 
Almost all people check their emails every day. These people may not read all the emails sent, but if you make the subject line enticing, they will be interested to know what is up with your brand. 
Most people like to stay loyal to the brands they shop from, and if the services remain consistent and of good quality, people do not divert from them. Your loyal customers will buy your new-in-store products more than new leads. Therefore, it is necessary to opt for a way to contact them directly. 
Personalization Is Appreciated
If you make a customer, feel special, they will return the kindness. The reason why small businesses are booming nowadays is their attention to detail. They make their customer feel cared for and seen. Large brands with massive customer-line can also personalize the experience of their shoppers with the help of emails. 
You can use emails like letters and help your customer and elevate your customer's experience. You can create a team for customer service and appoint 24 hours helpline for answering emails and queries. 
Cost-Effected Marketing
Marketing can cost a lot. Marketing companies can charge a massive fee for their services. A company needs to decide if a marketing campaign is best for them or not. You may get your money's worth out of most marketing techniques, but you need to develop a strategy that helps you improve your profits. 
Emailing someone does not cost you anything, but you can employ an agency to help you phrase your way into your customer's heart.
On-Time Updates
You can send your brand's updates to all your customers on time. If you want to aware your customers of a one-time offer or a limited discount, you can send them notifications in advance through emails. 
You can get to all of your customers directly through emails. These emails can help you get your message across the globe in a few clicks. Just phrase the subject tactfully, and your customers will rush in to know what is happening in your store.
Proof of Credibility
Companies who send their customer's emails are considered more trustworthy than companies with arduous means of contact. Continuously emailing your customers can help you earn their trust. 
A company with an optimized website connected through informative and engaging emails to its customers is more credible. Brand credibility also helps you make your name in the market and stay ahead of your competitors. 
Experimental Techniques
You can conduct surveys through your emails or conduct advertisement experiments on the people who already shop from you. This audience is more fit for your experimentation than any other. 
This audience has already connected with your brand, and analyzing their response will help you decide which trick works for your audience and which does not. 
Website Attraction
You can insert your website's link in your emails. These emails reach the customers willing to interact with you; they want to know more about your brand. If you add the link to your website in the emails you send, you can increase the traffic to your website. 
Make sure that you give away to your customers to contact you. If you increase your website's traffic, your sales will go up. If a customer trusts your services, they may prefer them over others.  
Email is a Shortcut
Email gives you a chance to provide your customers with a portal that can take them to your website and services. You can contact your customers through email, and they can connect with you through email as well. 
Email is on cell phones or personal computers. It gives brands a chance to reach their customers whenever and where ever. You can use graphics, pictures, and catching lines to lure customers into buying or considering your product.
They can save helpful and informative emails and ask queries if they want to know more.
Build Your Target Audience
You can add an option on your website where you ask for the permission of your customers and potential customers if they want to get informed about your new products and deals. You can slowly build a target audience that wants to hear from you.
You can write emails that target these people and schedule events for their interests. By giving consent to receive emails from you, the leads feel safe when you contact them and do not feel scammed.
Continuous Customer Relation
Emails should be continuous because once you lose the connection with your customers, it takes more time to develop the same association again. A continuous line of emails will help you remain in touch with your customer and remain in front of their eyes at all times.