Myrtle Beach in South Carolina is a stunning location renowned for its 60 miles of beaches, known as the Grand Stand.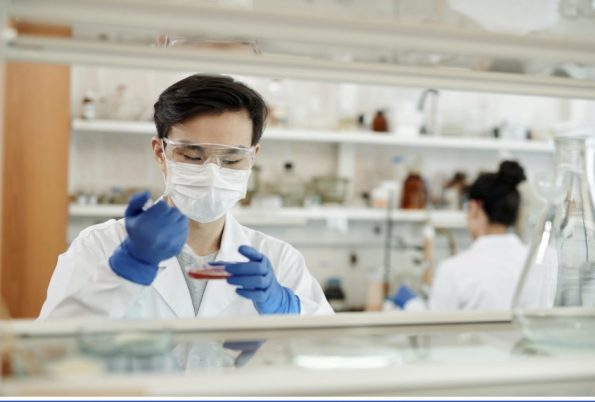 Thanks to this beautiful stretch of coastline, the region is a great tourist hotspot, with many travelers visiting from all over the globe. The region is famed not only for its beaches but also for its delicious fresh seafood, luxurious shopping opportunities and amazing family-friendly attractions. 
As well as being great for weekend breaks and short holidays, Myrtle Beach is a glorious destination for those looking to move to a new and exciting area. You can feel like you're on a permanent vacation if you choose to live in Myrtle Beach, which is why many homeowners and families choose to make the area their home. 
For healthcare professionals, including nurses, doctors, pharmaceutical experts, researchers and more, there are many benefits to living in Myrtle Beach. 
Here are some of the reasons why healthcare professionals should consider relocating to this glorious South Carolina location. 
It's A Beautiful Area To Live In
One of the most significant benefits for anyone looking to move to Myrtle Beach is its stunning natural surroundings and beautiful architecture. The area is one of both natural beauty and architectural prominence. It also has a thriving local culture, with something for everyone, whether you like active pursuits, the arts or anything in between. If you're exploring homes for sale in Myrtle Beach, then look into real estate agents in the area. Experts like EZ Home Search specialize in real estate in Myrtle Beach, so they can help you to find the perfect new home. 
There Are Many Local Science-Focused Education Providers
If you're looking to teach or research healthcare in the Myrtle Beach area, then you will have a wide range of educational establishments to consider. The district is close to the science-focused Coastal Carolina University, as well as many local colleges. So, if you're looking for an academic role, then Myrtle Beach could be the ideal place for you. It's also a great place for anyone who wants to learn new skills or keep enhancing their knowledge. For healthcare business leaders, Myrtle Beach is an ideal place to seek new recruits, so you can grow your business and achieve the growth you deserve. 
Travel Is Easy Around Myrtle Beach
While much of Myrtle Beach is rural, there are many transport options for you to consider. Some areas are easy to walk or cycle to, while others require either a car or a bus. Thankfully, there are many buses operating in the region, as it is a tourist hotspot, so there is usually a way to get around. When it comes to national or international travel, there are train stations and airports nearby that are easily accessible. The Myrtle Beach International Airport might seem small, but it links the area with the rest of the world, making travel accessible and straightforward. 
Some Of The Region's Biggest Employers Are Healthcare Providers
There are many businesses in the area, but some of the largest and most profitable are in the healthcare niche. Many of Myrtle Beach's biggest employers are in the healthcare sector, so you won't struggle to find a new role in this market if you move to the area. If you want to set up your own healthcare business, then there are many suppliers and industry peers in and around Myrtle Beach, so you can always get access to the support and services you need. With so many healthcare businesses in the region, it's clear that you can make a success in this industry if you choose to set up shop or get a job in Myrtle Beach. 
Healthcare Is An Important Service In The Area
Healthcare is vital anywhere that humans live, but in Myrtle Beach, it is a particularly important sector because of the high volume of tourists. Many individuals travel from far and wide to spend time in the area, and some of them get injured, develop healthcare problems, need support with existing conditions and more during their stay in this beautiful tourist destination. So, healthcare providers are in demand in the area from both visitors and local community members. Locals still need access to affordable, high-quality healthcare and treatments, so you've got plenty of potential customers in the area if you choose to relocate there. 
Myrtle Beach is a gorgeous part of the world that is home to some of America's top healthcare companies. Whether you're a healthcare professional looking for a fresh start or an entrepreneur looking to launch a new healthcare enterprise, then Myrtle Beach could be the ideal destination for you. This article outlines the many benefits of relocating to Myrtle Beach for healthcare professionals, so you can make an informed decision that benefits you and helps you achieve the lifestyle and career you want.