Adding apps and plugins is the best way to grow your online store. The pandemic has increased online transactions this past two years. People opt to order online rather than buying in physical stores. Integrating your online store with apps and plugins helps reach your customers better.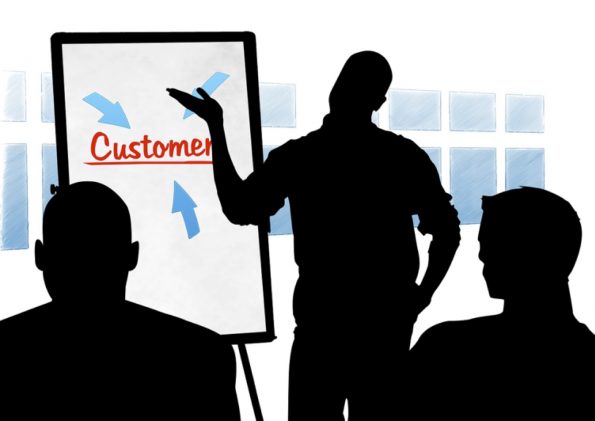 It is overwhelming to choose which apps to use for your online store. However, there are a lot of options on the internet. This article narrows down your choices. Here are ten apps and plugins you can use for your online store.
Facebook Shops
Facebook is a tool to expand your online store. Contacts in your Facebook account make all the difference in marketing your product. Facebook shops make it easier for growing businesses to reach their consumers. It provides online stores with tools close to global brands to get their customers.
Using this app can make the selling experience better. Facebook shops offer a native shopping experience. Your products are easier to find from your main page. It also provides customizable elements.
You can make your design appeal more to your products. One shop can pop up on several platforms like messenger, Whatsapp, and Instagram.
Instagram
Instagram is home to billions of active users. In addition, the app added an online shopping platform for small and big businesses.
Instagram Shops give online stores an Instagram account with product catalogs. This feature makes it easy to view and buy products. Instagram stories, posts, special shop tab, and explore tab are ways to market products.
Viewing the product is a smooth experience for consumers. They tap on the tag, and details of the product will appear. For example, you can view the price, image, and description of the product.
Instagram Shops are essential to the growth of an online business. It taps into the impulse buying of customers. It creates a mindset that people always need new things to keep up with the trends. Instagram is a platform to connect people. Now people are more interested in Instagram story viewer that works to research about the customers. There are many similar tools available which help Instagram users to bring more profit to their business.
They spend most of their time looking at social media sites. It creates opportunities for direct marketing.
Twitter
Twitter helps grow your online store if done the right way. This app can help advertise your product through big audiences. The number of followers you have in your Twitter account can affect your online store. Before you start, make sure you have some measurable goals. You should write down exactly what you intend by using Twitter.
Using Twitter chats is a way for your online store to gain exposure. Acquiring more active users is your focus. The numbers are useless if you are not engaging with your customers.
There are also plugins on Twitter that can help boost your exposure. These plugins count how many times a user has shared your content.
FAM
FAM is a free Shopify app that you can install. It charges a 5% fee on revenue generated by emails it sends out. The goal of the app is to replace an email marketing team. It collects logos, brand colors, website fonts, and product images to create emails.
The app gathers many emails to pick layouts, images, and subject lines for your online store. It can schedule emails to send to people at a specific time. It can also create email content for your Shopify store.
FAM helps customize your online store to suit your product. Its other features can help your online business grow further.
Bold Upsell
Bold Upsell is a paid app that can range from $9.99 to $89.99 per month. This app focuses on cross-sell or upsell pop-ups that offer to customers when they shop. Then, with a single click, the consumer can add the deal to their cart.
Bold Upsell features can display three upsells in a single funnel. Customization of the funnel is available whether customers accepted the last upsell. It also offers and creates an upsell or cross-sell on your product page or cart page.
Omnisend
Ominsend is free but comes with paid plans. It ranges from $13 to $80. Also, custom pricing is available. This plugin works with many channels. It uses marketing automation to communicate with customers.
Its features include merging with Facebook and Google ads to target customers. In addition, it tracks shopping and email behaviors to send messages to customers. Omnisend uses channels like emails and SMS in one automaton.
Sumo
Sumo is a free plugin to expand your online store. It comes with a pro plan of $39 if you wish to avail of it. The plugin makes it easy for readers to share your articles and join your email list. Also, it displays statistics.
Visitors receive a discount code every time they subscribe. Heat pads track consumer behavior. Most major email management software, like MailChimp and Aweber, merge with Sumo. The plugin also creates forms that collect visitors' email addresses.
Monarch
Monarch is an expensive plugin that includes beautiful themes that costs $69. You can have access to all their premium plugins and themes. It helps grow social traffic by encouraging visitors' to share. Adding share buttons to sites is one of its features. It has display settings that have five-share locations:
Fly-ins
Media Sharing
Social sharing pop-ups
Inline sharing links
Floating social sidebar
WooCommerce
Facebook is a popular choice in advertising and marketing. It remains the dominant social media platform with 2.74 billion active users. Connecting WooCommerce to Facebook can have endless possibilities. You can gain more market segments that can bring you more sales.
Adding WooCommerce to Facebook can be helpful to your online store. You can get access to a marketplace, letting you increase revenue.
Advantages include:
It transfers store products and categories
You can sell products through Facebook pages
Helps build customer relationships
Reachable
Combining WooCommerce and Facebook is an easy process. There are many options to choose from. If you want to pair your WooCommerce store to Facebook, you can use the following plugins:
-StoreYa's shop to Facebook for Woocommerce
-Facebook for WooCommerce(By Woocommerce)
-Facebook for WooCommerce(By Facebook)
-WooCommerce to Facebook shop
Integrating WooCommerce with Facebook is in three steps. You only need two things to get things started; a plugin installation and a Facebook page.
The first step is to set up a Facebook page. You can log in to your Facebook account and create a page from there. Go to settings, tap the page tab, and then create a page. You can continue to add pictures, customize designs and change the name of your shop.
Adding the plugin is the next step. You can choose any of the plugins listed above to install. After that, you can now sign up for StoreYa. You currently have set up your WooCommerce store with Facebook.
Using these apps and plugins would open up your market. These would create room to create more income and grow your online store.
Shared Counts
Sharedcounts is a social plugin in WordPress. The plugin focuses on speed and performance without compromising its features. It also allows you to view the share count for each social media platform. You can see the number of shares for each article.
Choose from many share button styles and where to place them. It allows you to add social elements to your website without slowing it down.
As an online store, running the business is more than shipping costs, lead time, packaging costs and looking for a fulfillment center like Red Stag. Do not forget that choosing the right apps and plugins will also help you drive in more sales and grow your business.