Startup entrepreneurs have a long road to navigate, and it is full of challenges. Even getting off the mark is stressful as you have to find a great team, invest in equipment, set up an office, and create a workflow. The pressure of managing these things on a tight budget is even more daunting. The endless to-do lists and client and investor meetings build the pressure further. You can expect to miss out on some things, and workplace safety is one of them. But starting a safety program is crucial for startups because they are as vulnerable to mishaps as any other business. Let us explain why workplace safety deserves extra attention in startups.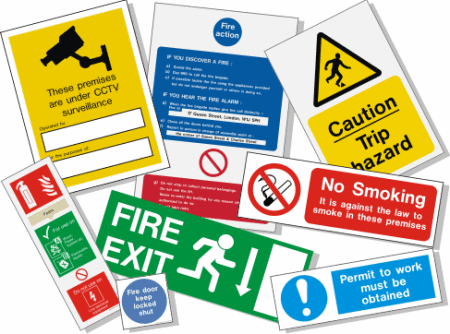 Lowers injury rates
This one is a no-brainer because a comprehensive safety program lowers the possibility of mishaps and injuries. Some industries are inherently risky, but accidents can happen even in the safest workplaces. Injuries lead to absenteeism and low morale, which are the last things you want to deal with at the beginning of your journey. As a startup owner, you must understand the specific risks in your domain and ensure covering them.
Boosts employee productivity
Attention to workplace safety leads to a boost in employee productivity. When people do not stress about working in an unsafe place, they tend to be happier and more confident. Assurance of personal safety also enhances focus while working on dangerous jobs such as construction sites and chemical plants. It leads to a productivity boost, which gives your business the head start it needs to become profitable and competitive.
Prevents employee lawsuits
Lawsuits are the last thing you want to encounter during the startup stage. But a lack of workplace safety makes your business vulnerable as there is a constant risk of workers getting injured on your premises. Imagine being a victim, and you will realize that you deserve compensation for your injuries due to your employer's negligence. Moreover, you could make a no-win no fee claim against them, so filing a lawsuit is easy. The situation is daunting for a business owner because a lawsuit can burn your budget beyond repair.
Keeps you ahead of compliance
Besides employee lawsuits, non-compliance to industry-specific requirements is another legal concern for businesses. Not implementing the apt safety measures opens up the risk of hefty penalties and regulatory action down the line. Both ways, your business suffers as it loses money and time. Understanding the safety requisites in your industry and implementing them is a far better option than struggling with the authorities later.
Builds your company culture
It is never too early to build a company culture, and even startups must invest in it. Going the extra mile to make your workplace and employees safe fosters a positive culture for your startup. It also strengthens your employer's brand from the outset, so attracting and retaining top talent is easy. Your workers want to stay and contribute because they feel good about working in a positive environment.
Although startups run on limited funds, investing in workplace safety makes financial sense. The expense can save you big money down the line and sends a message about your brand to potential employees and customers. You must definitely invest in safety without second thoughts.