Boosting your employees' morale, productivity, engagement, and motivation sounds like the easiest thing in the world – just raise their salaries once every three months, and they'll be the happiest campers ever! Unfortunately, things aren't that simple, and you need to work on this issue quite a lot before you're able to give your staff everything they need. This is why lots of entrepreneurs are starting to think outside the box and trying to find new solutions that might seem extraordinary and unusual at first, but can eventually turn out to be rather useful. Designing a workplace game room in your office space is one of those ideas, and this could mean more for your staff's productivity and motivation than you can anticipate right now. In addition to that, this idea comes with a few more benefits, so if you're thinking about adding a game room to your office space, here are a few things you need to know.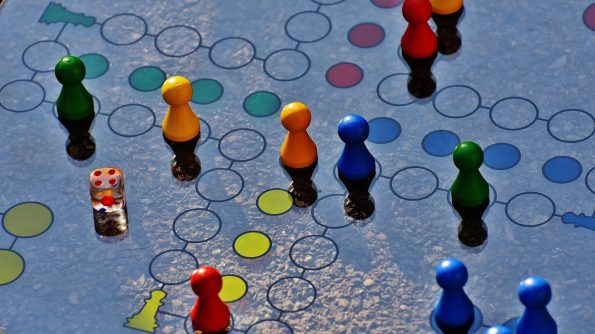 New hangout spot
No matter how many people you employ and how big your company is, insisting on employee socialization is one of the things you certainly have to do if you wish to create a coherent workforce that includes people who support each other and always have each other's back. However, doing that isn't easy and it takes quite a lot of time for your staff to start acting that way. But, if you add a workplace game room to your office and design a new hangout spot everyone is going to love – you'll create a place where they can socialize and hang out more than ever.
Socializing in the workplace is a useful and beneficial process that can mean quite a lot to you and your company, which is why this idea is so practical and valuable. Whether they're working together, playing against each other, or arguing over who won – your employees will be doing that together, and that's all that matters to an employer.
Chill zone
The business world we're living in today is far from being easy and simple – on the contrary, it's full of work-related stress and people who feel tired, both mentally and physically, because of their work. These exhausted people can't bring their A-game to the office day after day, which is why making sure none of your employees are feeling this way should be high on your list of priorities. And with a new game room, you'll also create a new chill zone your staff can use whenever they're feeling tired, exhausted, and stressed.
Luckily, your game room doesn't have to be too big or packed with too many different gaming options. Just a few different games will be quite enough to help your people relax and take their mind off everyday problems that have been bothering them for too long. Even if they don't feel the need for such a space right now, they'll certainly appreciate it once they realize how amazing it is, which is why you need to start designing a new workplace game room straight away!
A place to reenergize
While taking a break from their busy schedule and not thinking about their deadlines and assignments, your staff also needs to have a place where they can eat and drink something. Most office spaces come with a kitchen space involved, but what if your employees love eating and drinking while enjoying their favorite games? Well, if you pay attention to this issue when designing your new game room, this will be more than possible.
One of the things you have to do is include a massive fridge that will give everyone enough space for their food and their energizing gaming energy drink that keeps them focused on their gaming and concentrated for hours. These things are crucial for all gamers out there, so don't forget to add a proper fridge to your game room design. Also, you can include a small dining table as well, together with a couple of chairs, providing your staff a win-win scenario they'll certainly enjoy.
Boosting morale and productivity
In the end, regardless of your industry and the size of your company, you have to make sure your staff is happy and satisfied with their jobs. From the moment they enter the office in the morning until it's time to go home in the afternoon, their morale needs to be as high as possible, and that's why having a gaming room is such an amazing idea. This will show them how much you care and value them, and they'll certainly find a way to show you how much they appreciate your effort and dedication.
Everyone loves gaming, and even though different people love different sorts of games, we're all fans of playing and relaxing while we're at work. There are tons of ways to boost your staff's productivity, but introducing a game room is one of the best suggestions out there. Spending just ten or twenty minutes in their brand new game room will make everyone more productive, inspired, focused, and determined, and those are the things you can't put a price on! 
Having a workplace game room is an amazing way to show your staff your love and appreciation, so don't be afraid to start designing such a space right now. Also, don't forget to keep them involved and talk to them about their favorite games and consoles because that's the best way to make sure you've given them exactly what they need!