Plenty of startups have offered interesting perks to draw in talent. They've offered bottomless snacks in kitchenettes, ping pong tables in break rooms and yoga classes during lunch breaks. All of these startup perks are fun and novel — and they may entice people to apply for your open positions. But unfortunately, it doesn't get them to stay.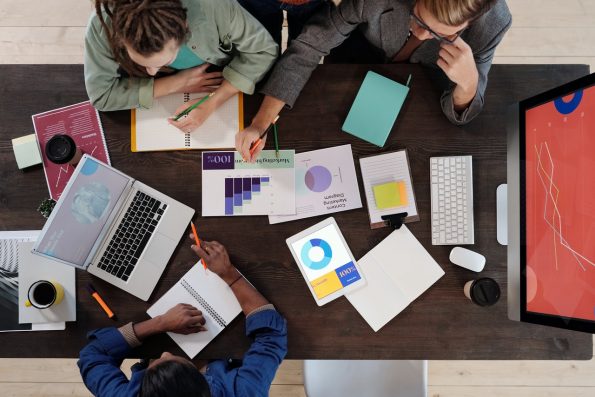 Credit: Mikael Blomkvist via Pexels
At the end of the day, your best bet for gaining and keeping employees is providing financial security.
Why Financial Security?
The average American worker lives from paycheck to paycheck and can barely handle a single surprise expense — this could be as simple as a small car repair or plumber's bill. Put yourself in their shoes.
If you were in this position and had an emergency expense, you would likely not have enough savings to cover it. Your options are slim — you can use your credit card to cover the immediate expense and then pay down your balance later, or you can look into online loans in your state to see whether you're qualified to apply. If you're qualified, you can apply for one and wait to see whether you're approved. An approved loan could help you cover an urgent expense quickly and then focus on a steady repayment plan later.
These emergencies are completely avoidable when employees are given an opportunity for financial security. How can you do that?
Offer Good Wages:
According to the Pew Research Center, a majority of workers quit their jobs because of low pay in 2021. You don't want your startup to lose its staff because of this problem. So, try to offer wages that your employees will be happy to see sitting in their checking accounts.
At the bare minimum, wages should match the average cost of living in your location. Your employees should be able to pay for their housing, food and utilities without straining their finances. If you want to keep them happy and loyal, you'll increase these wages so that they can do more than survive — they can thrive.
Consider Inflation:
Whenever you're offering raises, you have to consider whether the jump in pay matches inflation. Recently, the inflation ratereached 8.5% — that's the highest it's been in forty years. So, giving a standard 5% raise isn't enough. Remember, if the hike doesn't meet inflation, you are technically giving your employee a pay cut.
Provide Health Benefits:
Healthcare in this country is incredibly expensive — especially when you don't have insurance. By providing benefits like health insurance, short-term disability insurance and long-term disability insurance, you can give your employees an opportunity to maintain their financial stability after getting their medical bills.
Give Plenty of PTO:
Paid time off isn't just for vacations. As the COVID-19 pandemic shows, people need plenty of PTO to recover from contagious illnesses, take care of their children, grieve losses and more. Allowing your employees time to fully recover without any financial penalty is a great part of your startup perks package.
Give Bonuses, Not Gifts:
Whenever you want to acknowledge an employee's anniversary or celebrate a business milestone, consider offering bonuses as rewards instead of gifts like watches or trophies. A cash bonus is far more practical.
Think about On-Demand Pay:
Some workplaces are adopting on-demand payroll for their employees. The system allows employees to access some of their earned pay before their official payday. It can be a useful tool for employees dealing with small emergencies where they need access to cash in a hurry.
Skip the snacks and ping pong tables. Financial security is the part of the package of startup perks that will help you gain and retain talent at your startup.