If you're on your way to becoming a personal trainer (PT) and you've been preparing for the NASM exam specifically, it's going to be a good idea to figure out the best possible way to study and retain as much information as you can. The NASM, or the National Academy of Sports Medicine, is the non-profit organization that offers this particular certification (of the same name) for becoming a personal trainer, as well as programs that offer opportunities to learn in a more guided way with effective NASM exam preparation.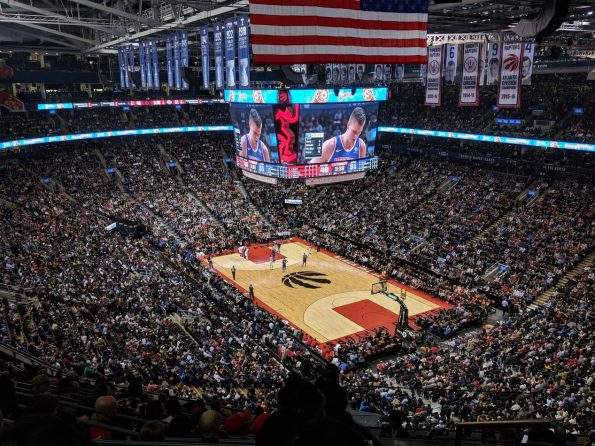 This exam in particular is one of the more difficult PT certification tests, with a pass rate of approximately 65% and a required 70% score in order to pass. While the exam is difficult, it is also well-known for having great results for those who are interested in PT careers.
While preparing for the exam is necessary, there are also some prerequisites you need to complete in order to enroll in classes or to register for the exam. Those are going to need some of your attention as well.
If you haven't been scared off and are still interested in learning how to prepare for the NASM certification exam, continue reading to learn a little more about the test. Looking ahead, you'll learn about the exam layout, whether studying with a NASM practice test is enough, and a little bit more.
Learn the Exam's Layout
A great place to start with your NASM exam preparation is to learn more about the layout of the test. Generally, a level of familiarity (or even just knowing what to expect) can lower stress levels, as you're a little more likely to experience stress in an unfamiliar situation.
The NASM exam has 120 questions, and 20 of these are research questions that won't count toward your score. Additionally, you'll only have two hours to complete the entire examination, or about one minute per question.
And on the subject of time limits, you'll only have 180 days, or about six months, in order to fulfill any missing prerequisites, register for your test date, and complete the certification exam. Those are a lot of things you'll need to worry about, so it's pretty important that you manage your time well and plan out when you'll be best able to prepare for the NASM certification.
Additionally, it's important to know that the NASM exam is concerned with a wide amount of information, covering a number of different subjects. Those subjects include:
Professional Development and Responsibility

Client Relations and Behavioral Coaching

Basic and Applied Sciences and Nutritional Concepts

Assessments

Exercise Technique and Training Instruction

Program Design
Take Advantage of a NASM Practice Test
A NASM practice test can be extremely helpful as you prepare for the NASM certification exam, as it can get you even more familiar with the NASM exam's format overall. A NASM practice test can also help you get a better idea of what kinds of questions there will be.
Whether you're unsure if you'll be answering questions correctly, you want to be more familiar with the question and answer format in general, or you want to understand what information will be on a NASM exam, a NASM practice test is most certainly going to be able to help you with your level of understanding overall.
Use a Study Guide for the NASM
If you're very strapped for study time while you're preparing for the NASM certification exam, you're certainly not alone. However, there may also be some solutions for you. In addition for help being available in the form of a NASM practice test or two, you can also try to use a study guide.
Some study guides will actually come with a NASM practice test, depending on what versions of the study guides you're able to find during your learning period. In addition to the NASM practice test being useful, study guides come in handy as well.
Study guides are mostly useful because they can condense the information that is presented in NASM textbooks. While study guides aren't physically able to offer as much detail as a textbook would be, that doesn't mean they aren't helpful. In fact, study guides for the NASM can be useful if you're trying to get the key information in a short amount of time.
Additionally, if you're using a textbook, a study guide can help you to review the most important information without having to reread the entire original text material.
Consider Digital Learning for the NASM
The NASM as an organization is also offering digital learning in an attempt to keep up with the trend of learning over the internet. While other situations have forced digital learning to be the norm and necessity, the NASM is doing its best to make NASM exam preparation for the certification exam as simple as possible for many people.