The tech world has seen a shift away from Silicon Valley, with Israel now dominating the world's startup economy. Information Age mentions that the tech sector provides the backbone for the country's economy. Yet, it's not all rosy in Israel's tech sector since multinational tech companies have realized that they could benefit from the emerging talent there as well. Companies like Amazon and Google have descended upon the Israeli tech industry, bringing with them potential suffocation of the sector.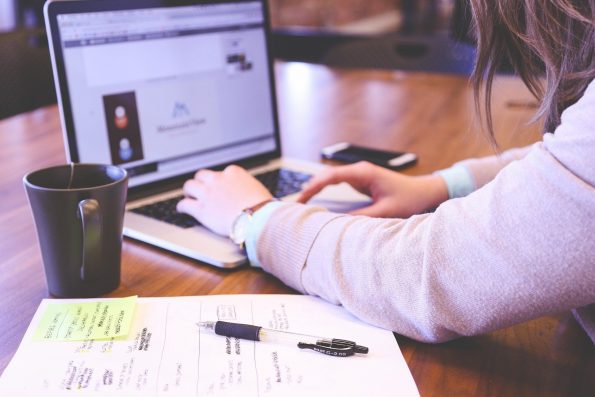 Israel's tech sector and ecosystem has led to innovation on an unprecedented scale. Startups originating within the country have made waves and gone on to become tech powerhouses themselves. This growth and design would be impossible without support from some of these larger multinational businesses. Today, however, it seems that these tech companies believe the time has come for them to harvest what they've invested in. Their influence in the sector may lead to a collapse due to several reasons.
A Looming Talent Shortage
Initially, when Israel set up their tech industry, the hope was that companies would come and bring jobs with them. Startups created within Israel would then use the talent nurtured by international firms to develop IPs and brands that were totally Israeli. No Camels noted that in 2020, Israel's tech industry was growing, but even then, their tech talent shortage was an evident and glaring flaw. The supply of tech employees doesn't seem to be increasing to meet the demand either.
To deal with this problem, many Israeli companies are sourcing tech teams outside of the country. This external hiring equates to an outpouring of money from the country since the companies need to pay their overseas staff and their family activities. The preferred location for several tech startups is Ukraine since the rates they pay for talented tech workers are low in comparison. Those companies have at least a quarter of their tech employees outside of Israel.
Wage Inflation
According to Globes, the average tech wage in Israel increases at an alarming rate, faster than the average wages for non-tech jobs. As multinationals enter the country, they are willing to offer higher salaries for talented employees. This increase in wages drives up the amount all tech workers get paid, making it less affordable for smaller companies to acquire talent. It's already an unfair and non competitive environment for smaller companies, but things are likely to get worse.
A few years ago, Amazon got into the country, allowing businesses to start utilizing a local AWS server. However, in a ruthless and underhanded tactic, employees sent for AWS training were pitched by Amazon and offered massive salaries in compensation to leave the companies they were with. While Amazon rejected the accusations, several Israeli companies confirmed that the online retail giant approached their employees during AWS training. The amount of money Amazon could offer to employees was far more than what smaller businesses could.
A Decelerating Startup Ecosystem
Startups have long been the mainstay of Israel's tech sector. In the last few years, the number of new startups opened has declined significantly. This depressing figure has been accompanied by an increasing number of tech startups closing prematurely. Even so, there is still a large volume of venture capital raised within the country over the last five years. The downside is that the number of deals that have been struck has also declined by up to 10% during that period. The numbers speak of a sector that is slowly reaching equilibrium and may start to dip downwards if conditions become unfavorable.
Less Potential Economic Rewards
Israel's reasoning for facilitating such a vibrant startup scene wasn't altruistic either. The country expected that once companies were established internationally, their earnings would serve to bolster the local economy. However, this didn't pan out quite as expected. Many multinational companies have swooped in and started acquiring Israeli tech startups, then relegating them to glorified R&D laboratories. Local companies serve to create entire ecosystems of jobs, but multinationals aren't interested in supporting the local economy to that extent.
Some multinationals do manage to help the local economy grow. For example, Intel has set up an operation in Israel that has focused on helping the sector grow. Their firm has an entire ecosystem of suppliers and ancillary contractors that benefit from Intel's processes. But Intel is the exception to the rule. Most of the things these multinationals develop leave Israel and the country doesn't see any knock-on benefit to having them there.
Fixing the Problem
The Israel Innovation Authority (IIA) is trying to fix the current system. According to the IIA, they intend to support the sector by taking away support from multinationals and redistributing it to startups who need the funding. The authority has earmarked over $200 million to support new startup ideas and help them avoid the "death valley" between prototype and final build.
Israel can also use existing methods to solve the problem by doing what it does best – innovating. By reaching out to founders from other countries, Israel's tech sector can capitalize on the multinational aspect, diversify the country's talent pool, and bring a reliable product that benefits the sector. The IIA is also helping businesses do this by offering five-year visas for foreign tech employees. The tech sector in Israel will continue to boom as multinationals keep coming. Whether Israel benefits from this growth relies on how they approach the existing problems.