Over the past 14 months, the nation has suffered a great deal due to COVID-19. The pandemic impact on employment has been particularly tragic. People lost their jobs in record numbers. Businesses have shut down – some of them for good. Employees who were able to do their work from home wonder if it will become a permanent policy. This possibility is opening the door for people who are thinking about relocating away from big cities in favor of less densely populated areas.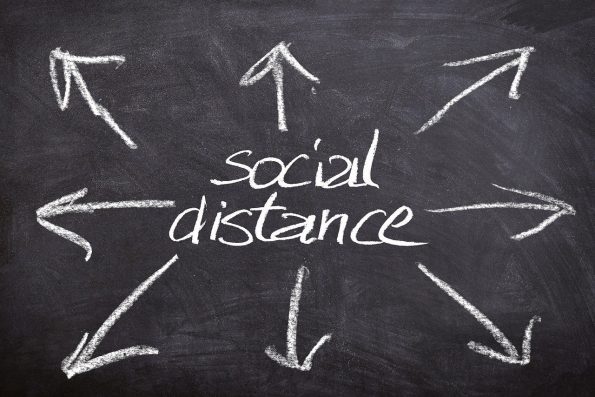 If there is a mass exodus away from big cities, what does that mean for the state of real estate in those areas? With the help of top agent insights, we want to give you a heads up of what the future could hold for real estate after COVID-19.
Superstar cities aren't as super… for now
When people want to find a new place to live, there are a lot of factors at play. They look for job opportunities, the crime rate, school system, and what recreational activities and shopping outlets are available. However, with the possibility of companies moving away from physical offices, particular in huge cities like New York, Chicago, and San Francisco, is worrisome for some.
But, if people are moving away from the city, where are they going?
Smaller cities and suburbs gain popularity
Almost all of real estate agents (96%) in third-tier cities (cities with a population between 500,000 to less than 1 million) say they're seeing the pandemic impact create a larger demand from buyers. But the real interest appears to be in small towns and rural areas, as reported by a staggering 98.9% of real estate agents.
With an increased demand for housing in those smaller cities, there's a significant inventory shortage. This shortage could lead to bidding wars, overpriced bidding, and some people even foregoing important protections like home inspections and various contingencies.
Buyers shift to condos for big savings
Condo life may not seem appealing because it's similar to living in an apartment.  You're sharing a wall(s) with your neighbor, the living space is cramped, and the tiny yard (if you can call it that) leaves much to be desired. It's not uncommon to find people using a net proceeds calculator to decide if it'll be in their best interest to sell their current home to relocate to a smaller, more affordable abode.
It's worth noting that the condo market is actually showing signs of improvement, according to 24.6% of agents. In superstar cities, only 28.6% of agents say the pandemic hadn't had any impact on their market, while 55.5% say the demand for condos have increased or are on the way to bouncing back as people get vaccinated.
Warm climate equals quicker recovery
Superstar cities in warmer climates are likely to see a faster recovery than those with less hospitable weather. People who are able to work from home are taking this opportunity to relocate to southern states to escape the cold. It isn't just southern states that are seeing a higher rate of migration – 62% of real estate agents in San Francisco and Los Angeles are on the road to a speedy recovery because they have beautiful weather nearly all year.
COVID-19 has left a dark cloud over the country, but thanks to the mass distribution of the vaccine. The pandemic impact has superstar cities showing a decline in housing demand and more people relocating, but they aren't down for the count just yet. According to 68.4% of agents believe cities with a thriving nightlife, full of culture, restaurants, and (of course) job opportunities are going to be on the rebound.
All in all, would-be migrants and real estate agents in superstar cities are just waiting for the pandemic to be over. It's just a matter of time!