Electronics is one of the fastest-growing industries, which means that it is a marketplace with a lot of potential but an equal amount of competition. The steps you take when starting your electronics business can greatly impact your long-term success. The electronics startup tips below have been especially designed to help those aspiring electronics business owners realize their dreams of starting a successful electronics company.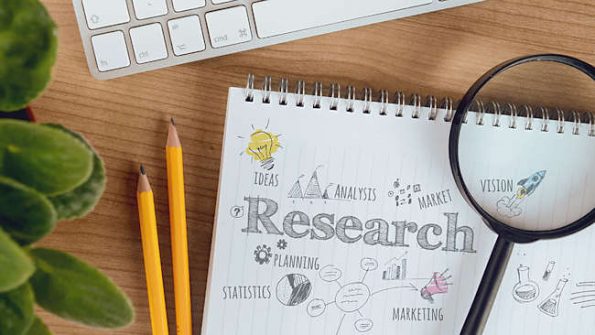 Conduct Market Research
One of the first and most important steps to creating a successful electronics startup business is to complete market research as you build your overall business plan. The main purpose of market research is to learn more about your industry and identify a gap in the market you can fill. Your research will differ slightly depending upon the specific intentions you have for your business. For example, if you are looking to start an online business, you will likely focus your research on the online marketplace. Whereas, if you are looking to start a local store, you will need to focus specifically on the local area's competition. While the details of your research might differ, the intentions should remain the same; to learn more about the marketplace and discover your niche.
Learn about Materials
As an electronics startup business, you will be seen as an authority on all things electronic. To ensure that your reputation and credibility are maintained, you need to learn about all relevant materials. This is especially important if you intend to repair or produce any electronic products. As Polymer Chemistry Innovations explains, the materials you use in your electronics manufacturing can greatly impact the quality of your output.
Obtain the Legal Requirements
Before you can begin any of your business operations, you need to obtain all of the necessary legal requirements. Legal requirements that you might need for your electronics startup business include:
Business licenses
Insurance
Permits
Employer Identification Number
You will also need to choose and register your business name before you begin marketing your business. You will want to pick an original business name to avoid difficulties when marketing. Before you settle on a name, you should check to see it has not been given a registered trademark, as this would make operating under the name illegal. You will then need to formally register your business before you begin operating.
Create a Marketing Strategy
When you have decided upon your business name and began the formalization process, it is time to begin creating a marketing strategy. The first step to creating a marketing strategy for your electronics startup is to research your intended target audience. It is very important to choose the right target audience early on as this gives your marketing strategy the biggest chance of success. The next step to creating a marketing strategy is to come up with your brand image. Your brand image defines who you are as a brand and will influence everything from your website design to your logo. Once you have completed these steps, you can begin outlining and implementing marketing techniques to attract your target audience and promote brand awareness.