Long known as the social media venue for businesses and professionals, LinkedIn followed a different path from other platforms with its focus on professional networking. Largely avoiding the scrutiny and controversy that encompasses Twitter and Facebook, LinkedIn seemingly stays above the fray.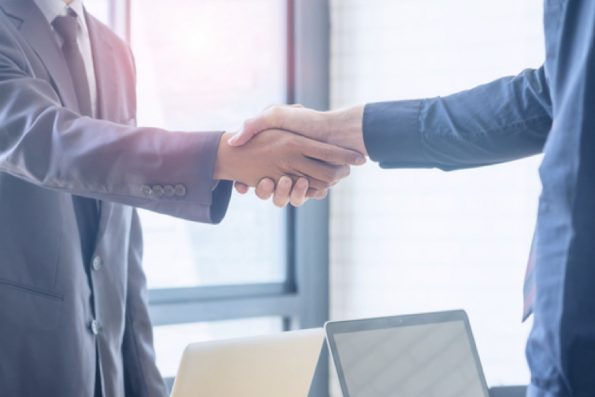 That's not to say that LinkedIn has not evolved. Originally created as a hiring and networking site, over time, it also became the place for professionals to share information. Businesses also began using the platform, creating accounts, such as this InsureOne LinkedIn profile, as an online reputation and legitimacy tool. 
With over 645 million users, LinkedIn is not the most widely used professional networking platform. Why is LinkedIn different, and what does the future hold for the business platform? 
LinkedIn Users Police Themselves
If you've ever been the recipient of a personal attack on Facebook, you're not alone. LinkedIn's users rarely have this type of experience. Why is that?
According to Daniel Roth, LinkedIn's editor-in-chief, personal attacks and knee-jerk reactions rarely happen because users realize their posts and comments are visible to current employers, future employers, and colleagues. Roth says, "You talk in LinkedIn the same way you talk in the office." Users maintain professional boundaries in part because of potential consequences.
Where Is LinkedIn Headed?
Experts agree that LinkedIn will adapt to the changing world of business, professionals, and job-seekers. What are the trends, and what does it mean to you? 
From worldwide to local: Though LinkedIn is a worldwide platform, local is the platform's future. Ken Gosnell of the CEO Experience believes that LinkedIn will develop a local option that will make it easier to find people and businesses in and around a specific location. 
From static to community: LinkedIn is a tool for professionals to promote themselves, but the current environment is not much better than a static resume. Business coach Jon Dwoskin believes LinkedIn will move to create a better sense of community, giving job seekers a clearer path to promote their value and talent for employers. 
Greater emphasis on content: What better way for job seekers to promote their industry expertise than through publishing engaging and original content? 
Fee-based transformation: LinkedIn is likely to become more fee-driven, if not this year, within the next five. As with any free service, spammers find their way in. LinkedIn hasn't been the target of misinformation the same way Facebook has, but it's still ripe for spammers. Security is also an issue. To become a more valuable business tool, LinkedIn will likely offer users privacy settings to ensure security during job interviews, staff meetings, and other sensitive communications. A premium option might also include additional services, such as affordable platform coaching. 
Video enhancement: LinkedIn's video capabilities and applications will expand to improve lead generation, job screening, and personal branding.
Additional ways to build authentic connections: Look for hashtags and artificial intelligence (AI) to improve connections. The more relevant your connections, the better your opportunities. 
Although trends like fee-based services probably aren't what most business owners, job seekers , and professionals want to hear, it makes sense to prepare for what's coming. Users should concentrate on building great connections now, while most LinkedIn professional networking offerings are free.