Dean Vagnozzi, a 50-year-old financial entrepreneur and president of A Better Financial Plan, LLC, believes in empowering middle-class investors to generate returns typically reserved for the uber rich. He offers investment opportunities that sidestep the volatility and uncertainties of Wall Street, and consistently generates high single- to low double-digit returns for clients. Unlike typical financial planner firms, Dean Vagnozzi will suggest you avoid a 401K and IRA and will tell you not to pay off your mortgage ahead of time. If it's locked up in retirement accounts or paid ahead into your mortgage, it can't be accessed until much later in life and waiting is simply not Vagnozzi's style.
Early Career in Real Estate 
Dean Vagnozzi graduated from Albright College in 1990 and began his career in accounting. By 2001, he was invested in the stock market and witnessed a unique situation where the stock market was in a tumble and, simultaneously, real estate was going up. As a young man with the energy and time on his hands, he wanted to take his piece of real estate profits like everyone else was doing.
Vagnozzi saw an ad in the newspaper for a builder who had gutted and rehabbed three row homes in Pottstown, Pennsylvania, a blue collar, middle-class neighborhood, and bought them. This provided him with a quick return on his investment from the rental income. From this time through 2008, real estate profits continued to climb, and Vagnozzi ended up repeating this process 15 more times with other fixer uppers, and also purchased 9 parcels of land and constructed and sold 9 individual homes.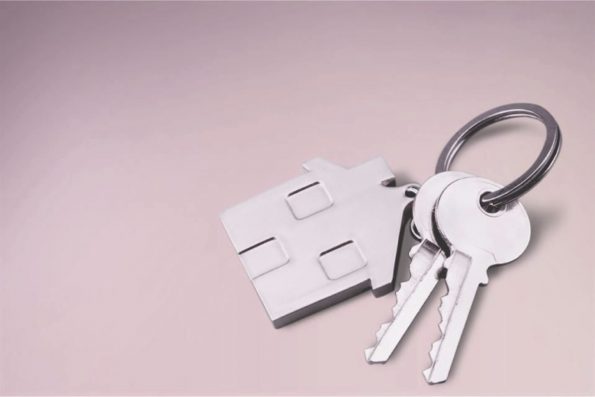 In that first year or two, Dean Vagnozzi made $200,000 simply by writing checks. He quickly learned the power of taking calculated risk with the real estate market continuing to go up—even though there were no guarantees that the real estate boom would last.
The entrepreneur in him started to flourish. In 2005 Vagnozzi put together 30 investors to pool $1M and fund the development of 110 acres in Montgomery County. This property eventually sold for $22M in 2008 to a larger developer and they ended up tripling their principal investment by getting $4M back. They knocked it out of the park with that deal, but it hasn't always been easy.
The real estate market was tanking in 2008 and Dean Vagnozzi started having to deal with vacancies and evictions which exposed the ugly side of real estate investing: evicting people, maintenance issues and vacancies. When he hired property managers, they ended up taking the majority of his profits. Like any entrepreneurial venture, when it's good it's good; but when it's bad, he ended up selling all of his properties and having no desire to invest in residential real estate any time soon.
Analysis of the CRE Market in the US
It's no secret that the economy is booming right now. There is no reason to think it's going to stop anytime soon, although it will slow down sooner or later. Despite 2008 being fresh in people's minds, commercial real estate is poised to do well because businesses occupy commercial space and they sign longer term leases. As an owner, the risk of someone trashing your unit is minimal compared to a residential property, making it a more simplified investment.
With that being said, if interest rates rise over the next several years, commercial real estate will suffer significantly. When these leases are up and rates increase by a couple of points, it could negatively impact the entire market. Every real estate deal is underwritten by these leases.
Historically, low rates fuel a lot of commercial real estate acquisitions. But as interest rates rise, so will the potential for a big headache down the road. As loans become due and rates balloon, tenants may decide not to renew the leases at all, or at such long terms, exposing the owner to cash flow problems. A lot of commercial investors, according to Vagnozzi, are smarter now than they were in 2008, and will learn from past mistakes.
Technology and its Impact on the Commercial Real Estate Industry
The rise of e-commerce has changed the landscape of retail real estate. Nowadays, customers go into retail establishments not to fill a simple purchasing need, but for an experience. A perfect example of this is the American Dream Mall, which just opened in NJ, and the Nike's new flagship store in New York City. Vagnozzi would recommend that his clients invest in more buildings with office workers over retail locations. Despite the growing trend of working from home, he believes that office employees are not going to be going away any time soon.
Dean Vagnozzi believes that the availability of data, thanks to new tech platforms, is making it easier than ever to invest in real estate because there are countless opportunities to view real-time data and analytics online. By getting the right reports in place, investors can see comps instantly, get full market reports, determine who lives in this area, the average vacancies, and more.
Reasons to Transition from Residential Real Estate to Commercial Real Estate
The commercial real estate ownership experience is typically easier and less risky than residential. As a residential owner, Vagnozzi dealt with property damage and maintenance issues which caused major headaches. But most importantly, commercial real estate provides a much more secure income than residential, single-family homes do, because you never know what tomorrow is going to bring—and replacing a leaky roof or septic tank can knock out your profits on the investment for an entire year.
The catch is that commercial real estate requires a lot more money to get involved with, which is a top barrier to entry for the majority of middle-class investors. Currently, Vagnozzi is looking for commercial properties with long-term leases set up that require (comparatively) low maintenance, and pooling the cash required to go acquire these commercial properties that the average investor would never have had access to, if left to his or her own devices.
Differences Between Residential and Commercial Real Estate
The main differences between residential and commercial real estate investments are:
Return on investment: CRE has a significantly higher return than most residential properties.
Maintenance: Residential properties typically require more frequent maintenance.
Barriers to entry: CRE requires a lot more money to get involved.
Tips for New Entrants in CRE
Save your money because there is a much larger startup cost to invest in commercial real estate. There are also two things you can't do without: 1) a broker by your side who is hungry for your business and 2) a mentor. When you are playing with big money on big deals, the small details make a big difference.
A knowledgeable mentor will hold your hand to look at the deal with you and help you understand the risk you are taking. When you're taking the risk at that level, it can be devastating. For example, when you lose 20 percent on $2M, that's a big chunk of change. So, this mentor will also help you to understanding property condition reports and state requirements, because the second you own an asset that has environmental issues, the state will come after you and you will become the unhappy owner of a liability.
Also, it's important to get a knowledgeable realtor to help mitigate and avoid a bunch of headaches – someone who's not a rookie, who has a good track record. Like I said, the stakes are higher in CRE and mistakes are more costly.
Trends to Watch in Real Estate
It's always important to keep a finger on the pulse of new trends, but Dean Vagnozzi would specifically keep an eye on several new platforms that now offer home buyers funds in exchange for a stake in the home's future equity. This sharing economy-inspired rise in home equity sharing platforms will soon make it possible for investors to connect directly with buyers—and possibly each other.
Good Investment Advisors and Good Investments
A good investment advisor puts the needs of clients before themselves. A good investment advisor should also have skin in the game as a successful investor and be enthusiastic about showing clients how much money he or she has made on said investments.
Dean Vagnozzi has worked in financial services offices with 50 to 100 advisors, most of whom struggled to pay monthly rent and pay for their office spaces. He has also worked with numerous accountants in the past without two nickels to rub together. Yet these people are the first to dish out financial advice.
Investment advisors will ask you all about your finances, so be sure to also ask them about their own finances. When his clients ask, Dean Vagnozzi will open his bank statements and bank accounts. He purposely has client meetings at his home so they can see they are dealing with a successful advisor, which boosts their confidence in the advice he gives.
Work with Dean Vagnozzi
As a successful name in the world of financial planning and investing, Dean Vagnozzi helps middle-class investors make great profits in an industry widely dominated by big sharks. He empowers new entrants to make good investments in commercial real estate with the help of his expansive experience. When collaborating with customers, Vagnozzi allows them to see under the hood of his operation to make them feel comfortable sharing every detail of their finances with him, so that he can dive deep into their pain points and understand their complete financial picture in order to come up with the best course of action. When it comes to investing, there's strength in numbers. And Vagnozzi allows you to work with like-minded investors by pooling your money together to invest in bigger and better opportunities as they arise.
Dean is a genius in sourcing investments that offer competitive returns and are not tied to the markets or annuities. His non convectional approach to financial planning where he is not stuck on the same 10 things every advisor is busy pushing is really a breath of fresh air. Dean is a mater presenter and walked us through different options that made sense for us.
Dean was not pushy and told me to go slow which again was very appreciated and made me feel easy around him. Its clear that he is very successful and your business will not make it or break it for him I guess that a good thing.  Follow Dean on Twitter https://twitter.com/DeanVagnozzi