We can all agree that we know a little bit of economics or finance as one of the words that have been cemented in our subconscious is the term "ASSETS". Our cars, landed properties, jewelry, and documents are all assets. Assets in general are things that are beneficial to any establishment, setting, or individual. To make sure they are properly utilized and organized, we have to ensure a system is set in place and such systems must match industry standards. Daminion is the right tool that ticks all these boxes with its amazing features especially crafted and tailored to your dynamic digital assets needs.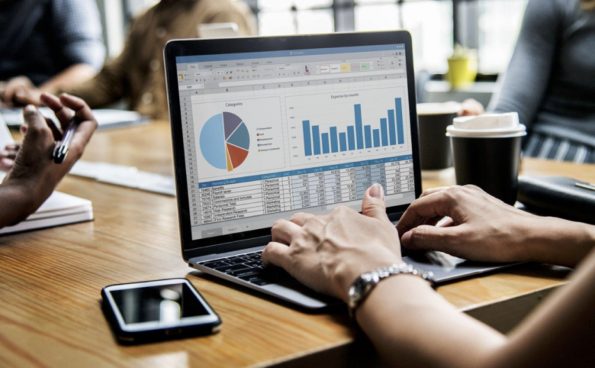 It is the 21st century, and every sector of human intervention is digitized as people have realized the redundancy, ineffectiveness, drudgery, and fatal errors that come with manual processes and mechanisms. Digitalization lies at the heart of every business establishment that wants to thrive amidst the stiff competition pervading the business industry.
What Are Digital Assets?
A digital asset can be defined as an asset that is stored in a digital format and can be used by organizations to realize and maximize value. They occur in different forms and types ranging from images to audiovisuals, presentations, audios, videos, illustrations, logos, trademarks, and documents.
Without digital assets, a company cannot perform a variety of functions ranging from marketing campaigns, data and asset analytics/performance, workflow, building brand awareness, and influencing as customers are moved by these seemingly little things.
Anything valuable in life must be properly kept to prevent spoilage, degradation, expiration, and mismanagement and this also applies to digital assets as they need to be properly managed and exploited to maximize value and minimize losses. To prevent devastating events, it is necessary to put in place an effective structure, system, or mechanism of some sort that would oversee the management of your entire digital asset catalog.
If you want to have a grip on your sales and day-to-day establishment activities, using a DAM tool like daminion makes the already complex process simplified and automated with additional features of the system being user-friendly and easy to navigate.
What Then is a DAM Tool?
A DAM tool otherwise known as a digital asset management software is an innovative software that stores, organizes/sorts, distributes, and utilizes digital assets with its greatest and characteristic feature being the ability of the tool to store the assets in a central location.
This is particularly important taking into context the 21st-century business climes where digitalization reigns supreme. Companies are frequently exposed to a myriad of digital assets and sometimes they lose track of these assets that are instrumental to their business.
Manually searching and sorting files could be time-consuming and nerve-wracking, to say the least. However, it's different working with an automated tool like daminion which has features like advanced search features, intelligent search, collaborative tasks, and an efficient tagging system to enhance data recoverability.
It should be noted that a DAM tool can either be cloud-based or onsite depending on the company's personal preference or unique needs as the case may be. Both systems have their advantages and disadvantages hence you must consider the needs of your company before you make this business decision.
Also, the use of a digital asset management tool is not role-specific as different people in your organization can explore the inherent potentials of a DAM tool ranging from your marketers, content creators, technology experts, and PR personnel.
Benefits of Digital Management Tool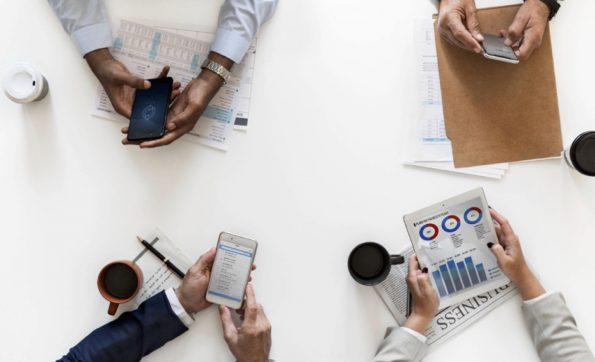 It becomes necessary to examine the benefits of digital asset management software. Seeing the functions of a typical DAM tool would give us a holistic perspective of the worth of a DAM tool to the overall success of your business. DAM tools help in the:
Automation of workflow
Nobody wants to spend the entire workday frantically looking for a file amidst a truckload of assets. Manually searching for an asset can be mentally draining especially if your organization's exposure to digital assets is heightened. This process is synonymous with searching for a pin amidst piles of books and clothes.
With digital asset software, you can automate the entire workflow process, reduce redundancy, increase effectiveness and dexterity in the handling of files and assets generally.
More returns on investment
Who likes a failed venture? We all want returns and profit from our investments that usually take years or months of constant planning, calculated predictions, and serious decision making. Every establishment aims to minimize losses and maximize profit.
With a DAM tool, you are consciously creating a customer-friendly atmosphere for your clients since pictures and videos now help in solidifying your brand identity in consumers minds. Also, you can run purposeful market campaigns with a DAM tool since pictures speak more than a thousand words nowadays.
Prevention of attendant legal issues
Landing a data breach case is not good for your business especially when you are the one erring. Data breach cases run into millions of dollars depending on the severity of the breach. This occurrence is bad for your business as it seeks to bring disrepute to your business image. With an inbuilt improvised notification feature, you can get adequate and detailed information concerning license expiration and copyright issues.
Nipping security issues in the bud
"Prevention they say is better than cure". Using DAM software prevents cases of hacking, viral attacks, and authorized usage of your assets particularly if the data is contained in a single source. With quality DAM software like daminion, you can rest assured that your assets are safe by its attendant features like two-factor authentication and end-to-end encryption.
Wrapping Up
Managing assets can be stressful if one does not understand the operational steps that ought to be taken to achieve a digital asset system that would be comprehensive and free from unnecessary attacks.
One good step in this direction is making use of digital asset management tools, as you do not want to spend lunch breaks searching for a file aimlessly. The option of accessibility and security makes a digital asset management tool appealing to businesses and persons alike.