Being a teacher is a very rewarding career that you can be proud of doing each day. However, at times you may feel stuck and not sure about where your future is heading which may become frustrating for you. How do you enhance your education career?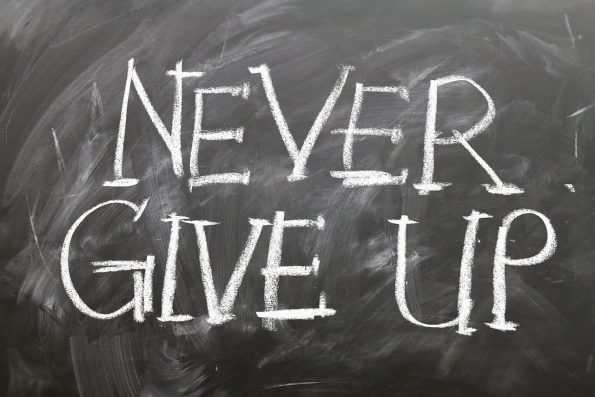 In this case, it's important to find ways you can advance your teaching career and get ahead. Be patient because it will take time and energy on your part and change may not happen overnight. Follow through with these suggestions and eventually you'll be on your way to better days ahead and can look back on this career advice and be glad that you took the leap with your education career.
Go Back to School
One way to advance your teaching career is to go back to school and further your education. For instance, choose to get your masters in education from ECU and be on your way to moving up in your career and being able to demonstrate better leadership capabilities. You'll learn skills that will help you be able to make the tough decisions and gain a global perspective on education. The benefit is that having these credentials will allow you to secure higher-level and better paying jobs in the long run.
Ask for Recommendations
You can also advance your teaching career by having other people put in a good word for you. Reach out and ask for recommendations from colleagues and people who you've worked with in the past. This is a great way to prove to potential employers that you're a hard worker and good at your job. You may also want to have others recommend you on professional networking sites online since this is another way to get noticed by those who are hiring. Sometimes it's better to have others speak on your behalf then it is to try to sell yourself and explain what you're good at.
Express Interest to Others
No one will know you're looking for a new teaching job unless you speak up and let it be known that it's on your mind. Therefore, you can advance your teaching career by expressing interest to others that you want to move up the ladder and get a job that has more responsibilities. Put the word out that you're looking for new opportunities when you're speaking to those who you think can help you get ahead in your education career. Someone you meet may have connections who they can talk to and who can help you find a new and different path.
Gain Experience in Different Roles
Avoid limiting yourself to one job as a teacher and instead be willing to check out and explore different roles in the field. For example, maybe you want to be a counselor or a department head versus staying in the position you're currently working in. There are also online and offline tutoring jobs you may want to check out that you can do in your free time which may lead to better opportunities for you down the road. What's important is that you keep your options open and find ways to put all of your different skills and talents to use.
Do Your Homework
Another way to advance your teaching career is to do the legwork yourself and find out what else is out there. You won't know what your choices are until you do your homework and figure out what other jobs may be of interest to you. The reality is that relocating is always a possibility when you're looking for new teaching jobs. Make sure that where you're about to head aligns with your values and that you can see yourself working in the role and school district for a long period of time. You can better advance your education career when you make moves that are well suited for you and will make you happy in the long run.
Create a Portfolio
It's also a good idea to always be documenting your successes and what you've been able to achieve thus far in your career as a teacher. Therefore, create a portfolio that you can show off to job prospects and potential employers you meet. Highlight what sets you apart from other teachers and reasons you've been able to make a difference in your school district in your previous roles. Make sure it's visual, easy to share and read and that you spell out exactly how you've made an impact teaching in the past. Focus on what makes you unique and reasons why hiring you is going to help make their school a better place to be and work.
Find a Mentor
It's also a wise idea to find a mentor who can help you advance your teaching career. Choose someone who's been in your shoes before and is patient and willing to work with you over the long-term. Come prepared to ask this person all of the questions you have and to listen and be open to their recommendations. A mentor can help guide you to making the right decisions that are going to help move your career along in a positive manner. Keep in mind that this person may be able to open new doors for you and point you in a direction that's going to help elevate your education career, which may put you in a good position to keep moving on up as time goes on.
Conclusion
These are just a few suggestions of ways you can advance your teaching career and make sure you're getting properly noticed for all you have to offer an employer. Remember that the process of getting ahead may require some tough decisions on your part and that you may not land your dream job right away. Continue to work hard and be able to clearly communicate reasons as to why you believe you're ready for the next step in your education career. Most importantly, enjoy your job and the challenge of working your way up to higher-level positions that you'll likely find even more rewarding in the long run.