Salesforce is a customer relationship management (CRM) solution designed to bring companies closer to their customers. It is so ubiquitous that Salesforce training and certification programs make its mastering very easy and accessible. Consequently, today, Salesforce is a critical part of many business processes and a globally renowned and acclaimed brand. The reason for its popularity?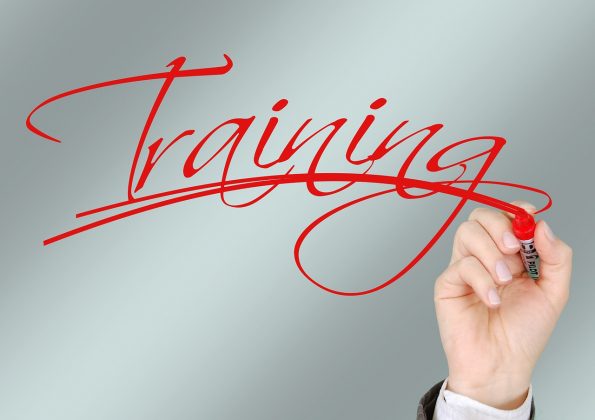 Cloud technology
Salesforce was the first SaaS company to employ a cloud-based platform for delivering CRM services and solutions. The integrated CRM platform of Salesforce, a.k.a., the Customer 360 Platform provides a 360-degree view of customers to the business as a whole. This enables every employee of the company to interact with the customers like a unified brand, and not as separate, individual departments. Not just that, the Customer 360 Platform also automates workflows with AI, maintains the integrity and security of business data, and customizes/scales according to business requirements.
The idea to foster a close connection between customers and companies is achieved by:
Creating engaging marketing strategies

Unifying all the commerce channels

Offering improved and personalized customer experiences

Building intuitive apps to fit the needs of the customer
The benefits of having a Salesforce Certification
Having a Salesforce Certification can be immensely beneficial for your career. Here's how:
Gain extensive domain knowledge
A Salesforce Certification allows you to delve deep into the domain you wish to master. As a result, you gain in-depth knowledge about the Salesforce platform and its services. Also, you learn how to leverage various analytical tools to gain valuable insights into customer data. Consequently, you learn how to use those insights to increase sales, boost revenue, and create better marketing strategies.
Master Salesforce optimization
Not all companies have a solid plan in action to fully optimize the utilization of the Salesforce platform. This naturally leads to the underutilization of both the company and Salesforce resources. In such a scenario, you (a Certified Salesforce Administrator) can help the company to take appropriate measures for the proper implementation, configuration, and management of the Salesforce platform. Moreover, with Salesforce training, you can offer actionable advice to the company managers for the same.
Enhance your skills and efficiency
As you prepare and train for obtaining the certification, you will find yourself having a better grasp over planning and execution. Once you've gained enough knowledge about the Salesforce platform, you will see that you can perform the tasks with improved speed, accuracy, and efficiency. Eventually, you'll be able to handle and address customer requests with maximum productivity. Needless to say, analytical skills will become one of your strong suits. 
Improve your market value
Having a Salesforce Certification will not only add credibility to your resume but also increase your market value to a great extent. The certification will become a mark of your domain knowledge and expertise in Salesforce. Companies will want to recruit you since they know that your Salesforce training prepares you to add value to their business operations through the optimal usage of the Salesforce platform. 
Earn high salaries
The rapid adoption of Salesforce across the industry parallels is creating a massive demand for Salesforce Certified Professionals. However, due to the shortage of talent, companies are ready to pay high compensation and give added benefits to Salesforce Certified Professionals. If you get the Salesforce Certification, you can earn over $100 annually. 
How to become a Certified Salesforce Administrator?
Salesforce offers two Certifications under the Salesforce Certified Administrator program:
Salesforce Certified Administrator (ADM201)

Salesforce Certified Advanced Administrator (ADM211)
The Salesforce Certified Administrator credential deals specifically with the features and functionalities required for maintaining Salesforce implementation. However, the Salesforce Certified Advanced Administrator is designed for Salesforce Certified Administrators who have already mastered Salesforce configuration maintenance and can successfully demonstrate a deep understanding of the best practices.
While the former has no strict prerequisites for the exam, it is mandatory to clear the Salesforce Certified Administrator exam before appearing for the Salesforce Certified Advanced Administrator certification. There are only two prerequisites for the Salesforce Certified Administrator exam – 
First is that candidates must have prior experience of working with Salesforce. They must be aware of the configuration options (for Sales, Service, and Collaboration Clouds) available to a Salesforce Administrator and also of the features/functions available to customers.

Second, all candidates must have a minimum of six months of experience as a Salesforce Administrator.
Details of the Salesforce Certified Administrator exam
The Salesforce Certified Administrator exam comprises 60 multiple-choice questions that are to be completed within 105 minutes. You must obtain at least 65% to pass the exam successfully.  
The registration fee for the exam is $200 (plus taxes as mandated by the local law), and the retake fee is $100 (plus taxes as mandated by the local law).
This exam is designed to measure a candidate's skills and knowledge based on the following objectives:
Organizational Setup: 3%

User Setup: 7%

Security and Access: 13%

Standard and Custom Objects: 14%

Sales and Marketing Applications: 14%

Service and Support Applications: 13%

Activity Management and Collaboration: 3%

Data Management: 10%

Analytics—Reports and Dashboards: 10%

Workflow/Process Automation: 8%

Desktop and Mobile Administration: 3%

AppExchange: 2%
Since this is a closed-book type exam, you cannot refer to online materials or any hard-copy during the exam.
Resources
Salesforce recommends that candidates should use a combination of self-study and Salesforce training courses to master the objectives mentioned above. The most useful study resources for the exam are: 
For candidates who are interested in learning through instructor-led, online training courses, there are specialized Salesforce courses for the same, such as:
Apart from these exclusive Salesforce training courses, there are other highly recommended Salesforce Admin Courses that will teach you the nitty-gritty of the implementation, configuration, and management of Sales and Service Clouds and so much more.