Are you looking to start a new fitness business in 2015? Does owning a gym seem appealing to you? Then it's important that you start working as soon as possible. Unlike other business ideas that require little effort, you'll have to find a lot of motivation if you want to make this work. Our tips will help you to realise your dreams while saving as much cash as possible. We all know how difficult it can be to fund a new venture, and so it's imperative that you take heed. While you could seek some investment from your bank manager, most of them are hesitant to lend to people who do not have a previous track record of success. So, you might have to use your savings.
Find the best location
Firstly, you'll need to find the best location for your gym. You need to choose somewhere densely populated that doesn't already have a fitness centre. Ideally, you should aim to be at least three miles away from any competing gyms. Negotiation skills are important when securing your property of choice. To save yourself a lot of hassle, you should agree to rent for no longer than six months. You can always extend the contract if things go well. Taking on too many expenses is one of the main mistakes made by new business owners today.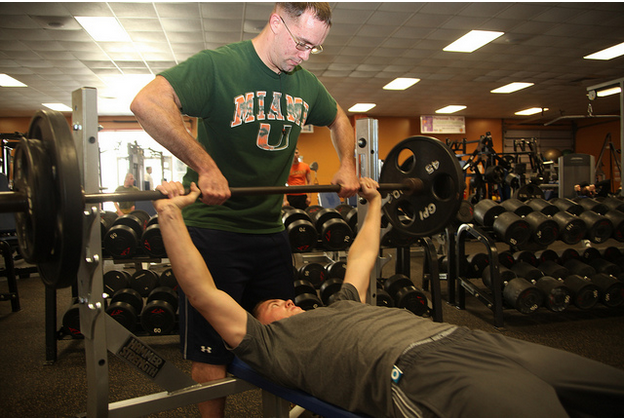 Getting the right insurance
As your clientele will use weights and large equipment, it's vital that you get the right insurance policies to cover your business. You simply have to get in touch with a relevant provider and discuss your circumstances. The basic rule of thumb is that you need to obtain at least three quotes before agreeing to a policy. That way, you should stand the best chance of getting a good deal. Like it or not, some insurers charge more than others. Just read the small print before you sign anything.
Renting your gym equipment  
The last thing you want is to spend thousands on new gym equipment before you make a profit. Thankfully, there is a solution. It is possible to get gym equipment finance from specialist providers these days. Doing so will help you to save lots of money during the early stages of your business. Once you start to make a profit, you can look towards purchasing some equipment outright. Until then, it's always best to opt for finance. That will mean more of your cash can stay in the bank for advertising and marketing.
When it comes to promoting your gym and getting people through the door, you just have to use your head. Opening social media pages is always a wise move as it allows free advertising. However, you might like to consider contacting your local newspapers and placing an ad. Radio promotion also works well in most circumstances for those involved in the fitness industry. You just need to think of some innovative ideas for the best results.
Regardless of how you move forward, we wish you the utmost success with your new venture.