By Jessica Young, Managing Director, JPMorgan Chase
For many small business owners, the last few years have been a whirlwind, and many are no doubt wondering when economic conditions will stabilize. Just as it seemed like the pandemic might be ending, we were hit hard with inflation, supply and labor shocks and now possibly a recession.
It's a reminder of how important it is to build flexibility and resiliency into your business at the earliest stages, and to constantly leverage these capabilities to your competitive advantage as you grow.
For many small businesses, their least-utilized resource, by far, is data. Properly harnessed, it can offer critical insights into things like your customers' shopping habits or payment preferences, solidify your relationships and help your business become more agile, resilient and secure.
But it's only useful if you know how to properly handle it, which is a skill that not many small business owners have the time and resources to fully master. An entrepreneur who is passionate about running their restaurant or their retail shop doesn't need to be an expert in, say, point-of-sale (POS) payments technology.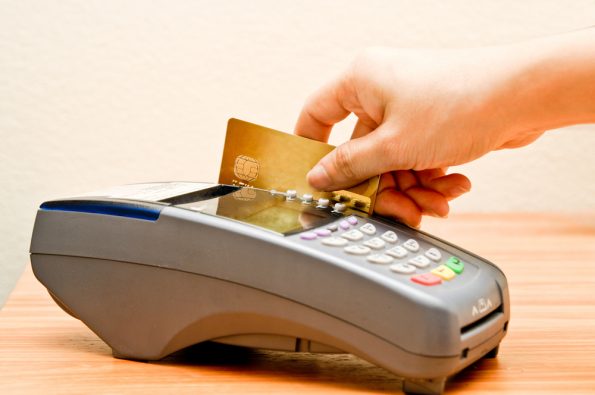 With a trusted partner who can capture all this information and help small businesses build the infrastructure to use it – in customer retention, in payment processing and in security – your outlook for long-term success can become much clearer.
How to Find the Provider Best Suited for You and Your Data Needs
There are a handful of things to keep in mind to utilize data as a "friend." Here are some ways to ensure you can access, use and protect data essential to your business' growth, health and success.
Simpler Is Usually Better. A lot goes into data and technology, and there are plenty of payment processing companies whose offerings touch on one or more aspects of it. That said, try to avoid going to multiple providers for data services. There are many issues involving security and integration that are made easier by choosing a single company, and the result tends to be smoother and more secure. (After all, the more vendors in a network the more potential vulnerabilities.)
A single point of contact also makes for much better customer service, and as a recent Chase Small Business Survey showed, 83% of small business owners cite being easy to work with as an important attribute in a partner.
Understand Your Customers' Changing Preferences. COVID changed U.S. businesses in many ways, not the least of which being how customers chose to interact with us. E-commerce quickly swelled beyond the capacity of many companies to handle it, while retail withered – albeit temporarily.
Many customers were afraid of touching a credit card processing terminal, further accelerating the already-underway shift from cash or cards to tap payments or mobile wallet payments.
While giant retailers or other businesses were better equipped to handle it, small business owners often found themselves in a bind both because they didn't have the infrastructure to quickly adjust and because they couldn't leverage their own data to foresee changing demand.
The good news is that working with a vendor to put this infrastructure in place can future-proof your business, as contactless payments are effective for both speed and security. And, critically, a good vendor will be able to offer insight into where the marketplace is going based on others' behavior. Small business owners are increasingly demanding this, as the Chase survey showed that 69% of business owners believe it's important for a partner to offer customer insights and business intelligence. Tools such as Chase Customer Insights, which provides important information on customer demographics and personalized business analytics, are paving the way for business owners to view a comprehensive overview of the state of their business.
Treat Customer Relationships with the Care They Deserve. No news here, but customers are your lifeblood, and if you lose their trust, it's nearly impossible to get it back. Because of the nature of their relationships, small business owners often have considerable data about their customers. Perks like loyalty programs, while critical for customer retention and drive repeat business, could also be sources of data vulnerability to look out for.
Honoring this relationship means you need to be a responsible steward of their data, use it transparently and only when necessary and – critically – find a partner who has the highest security standards.
A data breach can affect a company's reputation, and we've all seen examples of this. Cybercriminals are always working to gain an advantage over security software, and you never know when you might look like a tempting target. Chase's survey showed that 82% of small business owners said that security of both customer and company data are important attributes of a payment gateway. A good company makes security the top priority.
Data Is Your Friend
E-commerce has changed forever post-pandemic, and as we've seen, consumer habits can change quickly. Drawing insight into how their preferences are evolving and keeping your business competitive requires using the data in your possession.
But doing this entirely on your own likely isn't feasible. While your broader e-commerce concerns may have problems in common with others, the details of your business are unique. As a small business owner, choosing a provider that understands your business needs is critically important for your next growth stage.
Jessica Young Bio:
Jessica Young is the General Manager of Value Added Services for Chase Payment Solutions. She leads the end-to-end strategy and execution for delivering capabilities such as payroll, loyalty, and accounting integration to our small business clients. Over her past 5 years in payments, Jessica has developed and commercialized several products and features, such as the industry leading QuickAccept feature of Chase Business Complete Banking. Jessica has 20 years of financial services experience and began her career at Chase, first in call center operations and then serving as a Product Manager in Treasury Services.