A referral program is one of the best app promotions and effective ways to get more people to download your app.
How it works is as part of your loyalty program, whenever an existing user of your app refers somebody to download it, they'll earn points that can later be used to help buy things from your business.
But of course, your customers will never use your referral program if they aren't aware it exists. That's why it's important to build awareness about your referral program so customers will actually use it…and so you'll get more app downloads.
Here are four strategies you can use to promote your app's referral program:
Strategy #1 – Display It On Your Homepage
Does your business have a website? If so, take advantage of it by displaying your referral program somewhere on the homepage.
While it doesn't have to be front and center (in fact, it shouldn't), it should still be somewhere that is clearly visible, such as off to the side next to your social media links or as a pop-up.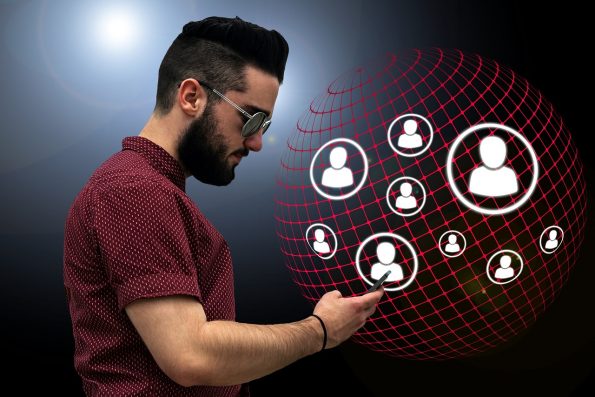 Too many businesses have a referral program but hide the advertisement for it in an obscure page on their websites, and you will want to avoid the same mistake.
Strategy #2 – Use Email Marketing
There are few better ways to connect with your customers than email marketing, and no referral marketing plan is complete without incorporating email in at least some way. Yes, it works for app promotions, too.
Send out an email blast to your email subscribers where you briefly discuss your referral program and the points they will earn for referring somebody.
Strategy #3 – Target Customers With Social Media Marketing
If you can use paid social media ads to promote products or services, why can't you use it to promote referral programs?
Social media marketing (such as on Facebook) is awesome because of how easily you can target different demographics of customers.
It's also cheap, and you can get a social media marketing campaign started for as little as a hundred dollars.
Strategy #4 – Send Out SMS Messages
If any existing app users have opted to receive SMS text messages alert from you, you can send them text messages mentioning your referral program and the points that can be earned for it.
Take note that you must explicitly have the consent of your customers to send text messages to them, and simply having them give you your phone number as part of the app sign-up process does not equal consent.
Furthermore, be careful that you don't send messages too frequently, or else it becomes very annoying for the customer. One text message a week should be the very maximum that you send.
Promoting Your App's Referral Program
In this competitive landscape, app promotions are critical. Setting up a referral program in your app is only part of the process. The other part is marketing it, and these four strategies we have covered are among the most effective ones you can use.