In recent years you might have come across the term working capital loans. These are the loans businesses opt for when they want to fulfil their short-term operational needs.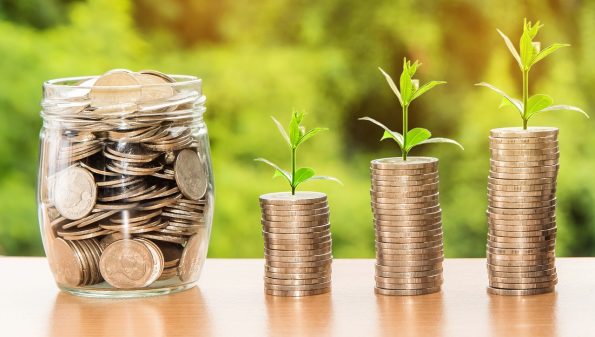 Your business may fall short of funds when your sales are not coherent with your expenses; i.e., you are spending more than you are making. This could happen due to numerous reasons; for instance, high seasonal demand, a sudden requirement to purchase more inventories or hire staff. There can also be circumstances wherein there is a delay in revenue collections and you need to pay your staff and creditors. All these needs call for a short-term solution. 
When you know the financial needs of your business aren't for an extended duration; long-term loans will be an unnecessary liability. This is where working capital loans work as the most convenient source of financing. 
The purpose of working capital loans is to address the immediate demands of a business without investing in the company's long-term assets. There are several firms that offer working capital loans which are usually for a term of about 6 to 24 months. Some firms even offer loans for a low premium and follow a simple procedure of application and qualification. 
Now that we have a rough idea of what working capital loans are; let's try to understand how to use working capital loans to strengthen your business. 
A] They help you finance your needs quickly 
You cannot deny the possibility of running out of funds momentarily. You might be waiting for the payment of a service or product you delivered and this might be long delayed due to inconsistency in paperwork. Due to this, you might not have adequate cash on hand or asset liquidity. At the same time, you receive another order; and want to fetch the raw materials for the same, which requires funds that you are currently devoid of. What do you do in such a scenario? 
You can always deny the order but it reflects badly on your service and you might end up losing a potential loyal customer. This is where a working capital loan comes in. Working capital loans take a maximum of 24 hours for approval and are disbursed instantaneously, saving you from the hassle of the tedious application process and waiting for sanctions, which are not even guaranteed. 
These loans can help your business to keep going without a pause and help with periods of reduced business activity.
B] They are affordable to repay
Repaying loans can be really difficult. You might assume that you will have sufficient finances to repay with time but financial emergencies come unannounced. Additionally, you might not have the financial bandwidth to repay the debts that loans come with. Working capital loans usually have nominal interest rates, a flexible tenor and even easy prepayment options all of which make working capital loans very easy to repay without adding to your financial woes. 
C] They don't require you to put up your business assets as security 
Getting approved for loans is often very difficult. You as an applicant need to have a good credit score and repayment ability. If you don't; sometimes lenders require you to put up your business assets as a security. This implies that if you are unable to repay in time then your assets will be confiscated. This is the reason most people avoid getting loans as they don't want to risk their assets. A working capital loan, however, is free of collaterals hence all your assets are completely protected.
D] They give you flexibility 
The needs of your business might differ from time to time. The variance of financial needs requires a loan that can be used to fulfill different needs. Certain loans pose restrictions on how the borrowed money can be used; a working capital loan, however, gives you complete freedom when it comes to this. If you are not certain of the amount you will require; you can go for flexi loan, which renders to you the maximum money you qualify for and charges interest only on the amount you actually use. You can borrow money multiple times and pay at the end of the tenor or make prepayments. 
E] They are easy to qualify and apply for 
The application process for getting a loan is extensively tedious. Additionally, you getting qualified is never really certain. This is what pulls most people back when it comes to getting a loan. Working capital loans eradicate this drawback too by featuring simple eligibility criteria. You can apply for them online and it won't be time-consuming too. 
The above-mentioned pointers depict why working capital loans are something you must avail of when you want to fund your everyday operations and strengthen your business without having to stop in any circumstance whatsoever!