If you have a "millionaire idea" then the most important thing is to get it out there as soon as possible right? After all, you can't make money without spending money.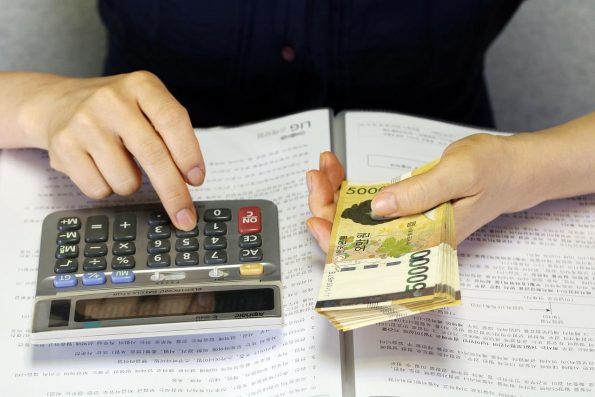 Source: Pixabay
While that may seem logical, it's the same attitude that has resulted in many businesses shutting down, and many entrepreneurs ending up in debt. The truth is that it takes a lot of planning and market knowledge to start your own business and make it a success.
You know you need money to launch a business. But how much? And should you get a personal loan to fund your business, assuming the profits will take care of the capital?
Before you make personal loan business funding decision, let's review some important information about loans, small businesses, and long-term planning. 
Personal Loan vs Small Business Loan
Personal loans are lines of credit for individuals who want to make a large purchase. That means anything could be covered under the loan, regardless of the business relationship. 
Small business loans are specifically for funding a business and closely related costs. Small business loans involve either a small line of credit that you can use as cash reserves, or a much larger capital loan for running everyday aspects of your business. 
While the U.S. Small Business Administration does give out some business loans, you can also pursue loans through banks, lending companies, and even online lenders. 
Business loans are advantageous in some ways. For example, you can separate your business's money from your own personal assets. On the other hand, applying for business credit is sometimes more difficult, if you're starting from scratch. 
Business loans do sometimes offer more money (up to one million in some rare cases) but personal loan business funding tends to have lower interest rates, and a set repayment period, to help you stay on track to paying the loan off in time. 
Why Many Entrepreneurs Go Personal
The bottom line is that personal loans are easier to get and faster to get than business loans. 
Personal loans are easier to get because they don't require as much documentation, and some of them are even no credit check cash loans, meaning that you don't need to have a good credit score.  You do need basic documents, like SSN, DOB, address, income, bank statements, and so on. 
But as soon as you can produce these documents, without any obvious blemishes on your record, you can usually get a loan within a week. 
Business loans require more financial information, including projections, cash flow, collateral, and so on. A personal loan is just a matter of your character, not a thorough analysis of the business. 
Personal loans are also friendlier to startup entrepreneurs, since business loans are typically given to people who have been in business for a number of years and merely want to expand operations. 
Here's an example of a personal loan from SoFi, a well-known online lender.
Credit Matters Either Way
Credit score not only determines the loan amount and approval, but also the interest you will accumulate with the loan. Even if you don't have perfect credit, you could get a smaller amount of loan capital for a reasonably good credit score. 
While bad credit can still get you personal loan business funding, the interest rates are sometimes overwhelming. You really have to plan a strategy to pay the loan early or perhaps refinance at a given time, with better rates. 
Average to bad credit individuals can also apply for loans with more restrictions, which protects the lender from catastrophic loss. 
Find out how to check your credit score from the official U.S. Government Guide to Credit Reports.
Why Not Take (An Educated) Risk?
The best thing to do is to start building your credit AND start working at a closely related job that can demonstrate a positive cash flow. That will not only make you a perfect credit applicant, but will also give the lender confidence that you can pay the loan back according to the contract. 
Read one of our related articles on how to make sure your business doesn't fail. 
Remember, if you play it safe and anticipate the future based on studies, you won't be taking a huge gamble. You will be making a business decision that makes financial sense. Why not start looking for a personal loan lender and review the terms for an idea of how personal loan business funding works?