The digital revolution is altering the way companies get in front of consumers and other companies. Digital marketing is the workhorse that will drive your company to success in this competitively digital age. There are tons of ways to make sure you are using digital marketing to the best of your ability. Ultimately, you want to maximize customer acquisition, retention, and ROI.  If you want better overall web results, take these digital marketing tips.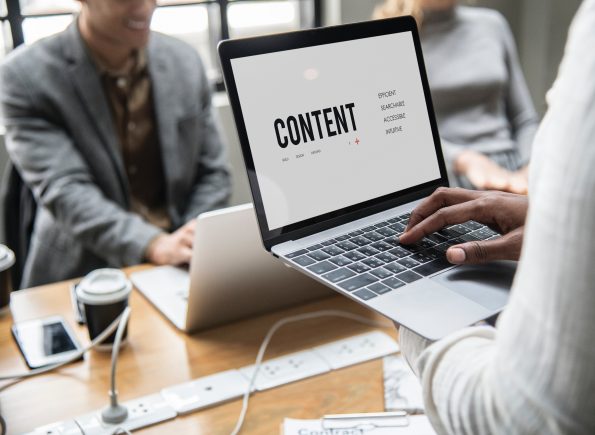 Optimize SEO to elevate your success
SEO is important for every website—whether you are a retail shop, blogger, or small local business. Why not do what you can to get as many website views as you can? This is where SEO comes in. SEO is also one of the least costly forms of digital marketing you can put into action for your business. It can be used by everyone with the right agency or team behind your website strategy.
The best way to think of SEO is to think of Google as a giant data library. Google collects tons of search results and ranks them all. SEO is what you can optimize to end up on the first or second page. The first step to having better SEO is to look into some keyword researching services or do the research yourself. Once you can find out which keywords you can rank higher for in Google, start implementing that strategy into your website. There are tons of different types of SEO services out there. Take the time to hire a professional to boost your site into the Google search spotlight.
Use link building strategies to get more views and conversions
Link building is something every business should be using to their advantage. Link building is essentially a strategy that makes sure web pages link together. Strong link building strategy will increase the number of referrals you get from other sites and your credibility as a business. Link building also is a way to promote your brand. Overall, it is beneficial to driving traffic from other sites to your site and vice versa.
Some great ways to start out your content marketing strategies are to link text on your homepage to relevant sites and internal information. This is also a way to make your site more user-friendly and informative. If you want to get more advanced in your link building strategy, you can outsource agencies to provide link-building content. This content can be posted on your site in blog form, which gives you a solid creative presence as well as implementing a digital marketing strategy!
Invest in social media advertising
A digital marketing secret that you don't want to miss out on is social media advertising. Social media advertising is a great way to directly target your audience and put offers in front of them. Social media ads are a great way to get business leads through platforms that everyone uses.
Through Facebook, you can target consumers effectively. Through LinkedIn, you can target other businesses. There is a platform for every niche that can be used to your advantage. These social media platforms can get confusing and time-consuming, so hiring a specialist or an agency might be your best bet for achieving the success and leads you need. They can navigate where to spend your advertising budget and what kind of ads are performing on the platforms. This area of digital marketing is an asset you can't ignore.
Take these three strategies to heart when thinking of your digital marketing strategy. They are sure to elevate your effectiveness as a company and give you the support you need to succeed in your industry.