When starting your own freelancing business, there are bound to be a number of obstacles and challenges that you'll need to weather. Some will seem relatively minor, while others will be more impactful on your business's success. One of the most important challenges you'll have to face, and need to do so in a successful way, is learning how to best market your brand-new start-up. Marketing provides you with a way to get the word out and find clients. Of course, without clients, the business can't be successful.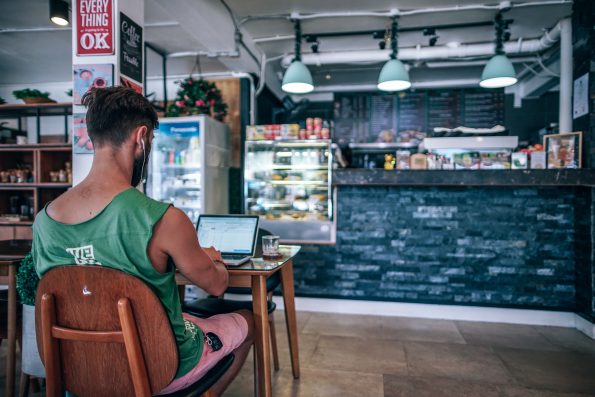 Here's a look at some effective ways you can go about marketing your new freelance business.
Build a Professional Looking Website
In today's business landscape, it is almost a given that you need a website in order to be successful. Not only is a website a great way to market your business, but it also helps give your business credibility. It allows you to talk about your services, engage with potential clients, and really start to carve a niche for yourself.
Of course, in order for all of this to happen, the website can't just be any old site that you've thrown together yourself in a hurry; it needs it be professional looking. That's where the website builder by WebEden comes in extremely useful.
This tool is meant for those who have no experience in building websites, but want to ensure that isn't reflected in the final product. You are able to choose your template, plug in your site information, create a user account, and then launch your site to go live. It's a simple, streamlined, and yet effective way to build a website.
Make Social Media a Priority
Besides your website, your online presence should also be felt through social media. What this means is getting your business active in all the top social networks such as Instagram, Facebook, Twitter, and LinkedIn. These social networks play almost as big of a role, if not an equal role as a website does. You can also cross-link the two between each other – meaning you can link people to your social networks from your website, and from your social networks back to your website. It's all about maximising your visibility.
Attend Networking and Industry Events
Another great way to market your new freelancing company is to attend networking and industry events in person. While it may seem like an 'old-school' way to market your business, in-person conversations and meet-ups can truly be the most effective technique out there.
Position Yourself as an Expert
It's also a good idea to position yourself as an expert in a certain field or industry. For example, maybe try to guest post on blogs that already have a proven and established audience, teach at a local workshop or class, post blogs on your own website, and take opportunities that allow you to teach and coach others.
Give Attention to Your Referrals
Once you start to build a bit of a client base, be sure you do your best to get referrals through them. A great way to do this is with a short thank-you email after completing a job and mention that you'd love to get their feedback and whether they have any businesses/clients they could refer you to.
Remember, it's a Slow Process that Takes Continuous Effort
When it comes to marketing your new freelancing business, the top thing to keep in mind is the fact that you won't see overnight results. Instead, expect it to be a long-term effort that requires continuous effort on your part. It's that consistency that will really pay off in the end and bring in the clients.