Human Artificial Intelligence (HAI) is a type of process that brings together artificial intelligence and human action, resulting in improved efficiency across your business' teams. Automated tasks can bring huge benefits to your business, providing you find the right solution for your organisation's needs. When it comes to a company's software development processes, HAI can have a positive impact in regards to facilitating digital transformation.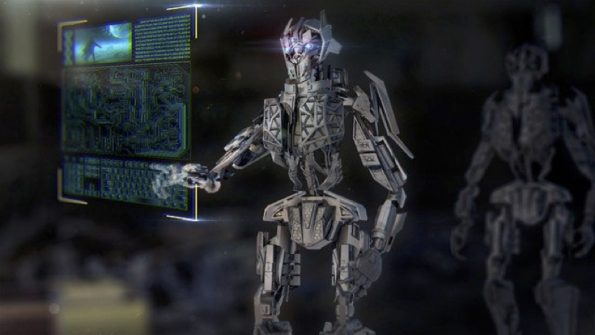 Understand more about human artificial intelligence and what it could do for your business, with a little help from ids.
Who is human artificial intelligence designed for?
Human artificial intelligence can help with a number of business systems, particularly when it comes to automation testing and test data management. For businesses trying to achieve better data quality, HAI can support development, deployment, testing and monitoring across software, quality assurance and test data.
HAI can provide a combination of software technology and process to deliver continuous support and benefits for those interested in DevOps, QA, testing or data quality.
What can human artificial intelligence do for your business?
Human artificial intelligence can be incredibly helpful for businesses in accelerating digital transformation. Across a number of industries, including healthcare, finance and insurance, digital transformation has become a priority in transforming processes and making them more efficient through the use of technology and software.
Adopting HAI can take your digital transformation strategy to the next level, with the added bonus of de-risking test data management, in order to avoid the exposure of any sensitive data such as customer or financial information.
The use of human artificial intelligence can result in increased productivity as teams spend less time manually testing or monitoring data, freeing up time for other tasks of value. This can lead to better customer service and improved satisfaction across staff and clients alike.
Similarly, human artificial intelligence adoption can lead to increased flexibility in working how you want to work. Quality HAI platforms require just one script change to automatically update all of your processes, resulting in a huge shift in efficiency when compared to traditional approaches.
How to integrate HAI into your business
Software testing improvements can be led by combining test preparation, automated testing and test data management tools with AI capabilities. Break free from the world of institutionalised testing practices and embrace a new way of performing quality assurance and testing through HAI.
Speak to an expert in intelligent delivery solutions today and find out more about the right software testing and data quality assurance tools for your business.