London has long been seen as a great location for property investors from around the world. The capital of England, with its huge population, wealthy residents and thriving industry have made it an ideal location for many prospective property investors, including entrepreneurs. However, in recent years the London property market has been under increasing pressure, with skyrocketing prices and diminishing profit margins from rental yields. Stamp duty changes have also made London property a less attractive choice. However, London isn't the only city in the UK where buy to let rental property is in high demand. A rise in the number of renters across the UK has meant that buy to let investors are seeing increasing demand for their properties across the country.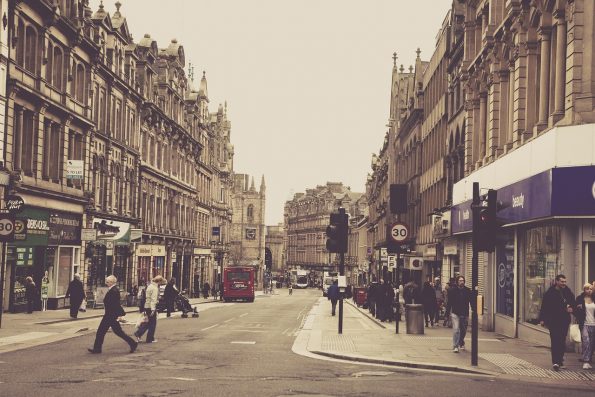 Investment Opportunities
Investors who once would only consider London have been increasingly turning their attention away from the capital. Regeneration and redevelopment initiatives across urban centres have meant that Brits no longer must travel to the capital to access culture, shopping and events; regional cities are providing more than enough. There are several UK cities which all have different selling points and savvy investors are realising that there is far more on offer in the UK than just London properties.
Many investors are increasingly looking to the North of England for new opportunities. The government's Northern Powerhouse strategy, which sets out to address the historic North/South divide in the UK, has played a major role in shifting investors' attention northwards. With strong industrial cities like Leeds, Manchester, Liverpool, and Sheffield increasingly attracting international investment, London is not the only option for investors in UK property. Property investment firms like RW Invest are increasingly looking North to provide their clients with lucrative investment opportunities. Targeted investment schemes, international collaborations, and increasing connectivity are making the cities of the North a tempting proposition.
Alternative Locales
Cities like Manchester and Liverpool are offering considerably higher rental yields than London too. Liverpool can boast the highest rental yields in the UK. Its L7 postcode has an average rental yield of 11.79%, L6 has an average of 11.52%, both coming first and second in the UK. The popular L1 postcode comes in at 7th with an average monthly rental yield of 9.36%. The Manchester postcode of M14 ranks fifth in the top 10 list, with an average rental yield of 10.08% and TH1 in Middlesbrough has an average rental yield of 10.94%. Rental yields in London simply cannot compare, with some areas having rental yields as low as 1.5%.
Price Comparisons
Property prices are another area where investors are being tempted away from London. It's property prices are the highest in the country, with an average of over £650,000. In Camden, the average price paid over the past twelve months for a detached house is £3,208,329 and for a flat it's £874,955. In Kensington and Chelsea, the average price paid for a flat was £1,472,181 and an average flat in Westminster costs £1,191,574.
These incredible property prices mean that investors must part with a significant amount of money for an average sized flat in London and for investors who don't have access to such large amounts of cash, they simply can't afford to invest in the capital. Often veteran property investors can purchase multiple homes in multiple Northern cities for the price of a London flat.