Having a business of your own sounds both exciting and overwhelming. The responsibilities that come with a serious business plan might seem scary, but a perfect way to avoid it is to start small. And a side hustle is a great way to start.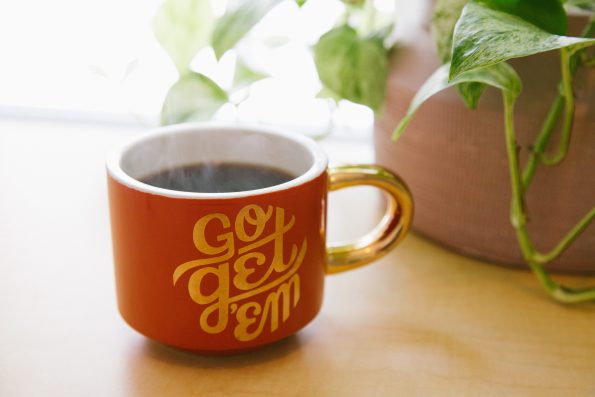 If it's hard for you to determine what businesses are best for starting small, in this article you'll find more than 10 ideas than you can start today.
T-Shirt Store
T-shirt and other print on demand businesses are really trending at the moment because the only investment it requires is advertising. Therefore anyone can start a business like this one. The easiest way to start is via shopify dropshipping on printify.com platform – here you'll find all the tools and information you could possibly need.
Travel Consulting
Travel is something so many people do and like. There are a few ways you can earn money from this free time activity. One side hustle is to help people organize their honeymoons and other vacations. The other path you could choose instead is to pick out the best deals and resell them on your website. This way, people will be paying you for finding a better deal: this way they will save some money and you will also earn some.
Interior Design
Image credit: Nathan Fertig
This is a very specific field that requires a great sense of style and interior design. But if you have one, this business idea should be perfect for you. If you have the knowledge, all you will need now is to keep up with the trends, a website, and a marketing manager to help you promote your business.
Photographer
If you enjoy taking photos, this could be a really great side hustle for you. You could take pictures of weddings, events, birthdays, and organize photo shoots. If you don't have the time for daytime photo shoots, because you have a full-time job, you can also sell your photos online on your website or photo banks.
Wedding And Party Planner
If you are the most organized person your friends know, this might be a sign that event planning would be the best choice for you. It requires attention to detail, time planning, and a high level of organizational skills. Now all you need to do is buy a domain, create a website, and add a wordpress event registration plugin captainform – this way your clients will be able to reach you faster.
Graphic Design
Graphic design can be a business that will bring you profits in so many ways. For example, you could create logos and participate in logo contests. You could design prints, or even create your own posters and stickers, and sell it on Etsy. By using your skills, you can even design your own leaflets for your business.
Translations
If you know a foreign language and you know it well, you could become a remote translator. There are so many different things that companies might need you to translate – starting with documents and ending with websites.
Podcasts
Image credit: Thomas Le
A podcast is a very great self-expression and realization activity, but you can do it for money too. Of course, you will have to put in a lot of work to gain a big audience, but after that happens, you'll be receiving promotions and invitations to advertise products and services.
Selling Crafts
Is there something you like to make? For example, crafts? Then you should absolutely make it a side hustle business. If you make bags, bracelets, rings, even paintings – the best platform to sell it is Etsy. You could do it on your own website, but if you wish to start fast – here you'll already have all your target audience in one place.
Social Media Expert
Marketing managing is a highly requested and needed profession for all businesses. And it's not a surprise – social media platforms like Facebook, Instagram, Twitter, and others have become an unavoidable place to advertise. Therefore you could be the person who creates strategies and content for other brands.
Influencer
A great way to earn some extra money from your regular lifestyle is to become an influencer. This will create some additional work because you will have to deliver constant content for your followers and your clients who are willing to pay you for promoting their products and services.
Blogger
The best thing is if you already a have blog that you could monetize. To do so, you'll have to create content regularly, communicate with your readers, and advertise your blog via social media. If you do this successfully and with great devotion, you'll be able to promote and review products on your blog and even sell some items.