Today, the trucking industry faces a number of challenges that will determine the future of many businesses. According to a recent study by logistics experts Capgemini, there are several particular issues that plague the transportation industry in particular.
Industry Challenges
Fuel costs: higher fuel prices increase transportation costs for US shippers — this should really come as no surprise. But rising US diesel fuel prices are also causing surcharges to soar, reversing the age-old strategy of relying on diesel to cut costs.
Driver shortage: 2018 is going to be a challenging year for the trucking industry, as the driver pool is at an all-time low. The number of new drivers aged 18 to 24 has dropped off significantly in the past decade. The average age of truckers continues to rise — all of which means fewer available drivers overall.
Environmental issues: every year, new emission reduction regulations are implemented in the US. In an effort to reduce the national carbon footprint, compliance costs for the trucking industry continue to accumulate year after year.
With so many hurdles in place, it is vitally important for companies to keep a healthy cash flow.  They need to stay prepared for whatever challenges come their way.
Financing Options
Because the commercial banking system is risk-averse by nature, banks will often resist lending money to trucking businesses. This is because banks need to be satisfied that your enterprise can sustain operations, manage debt payment, and is not in danger of becoming a credit risk.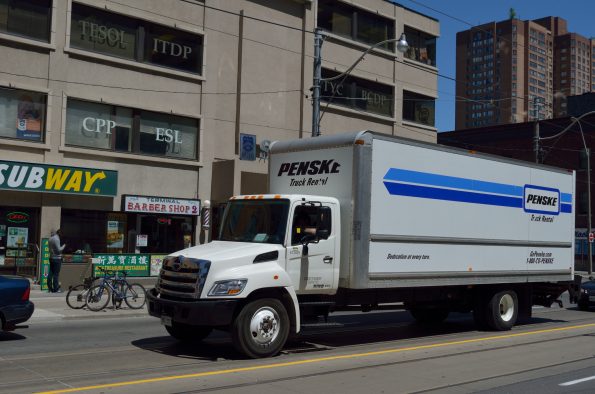 Like any industry, financing is a simple fact of life for trucking companies. But because traditional lines of credit can be notoriously difficult to obtain, as mentioned above, many owners have begun to learn the benefits of trucking factoring companies. They are looking at how they can use transportation factoring as one part of their overall financial strategy.
Factoring Solution
Because a lack of available funds can eventually lead to serious cash flow issues, factoring of one's outstanding invoices offers trucking and transport companies a quick and easy injection of cash flow when they need it most. Advance payment on your invoices through a factoring company helps you to:
Maintain a steady and healthy cash flow
Take on high-value but slow-paying jobs
Pay staff promptly and suppliers on time
Keep up with overhead and operations expenses
Of course, due diligence is key, and you'll want to partner with a reliable factoring company to avoid problems. Because transportation factoring is not a loan, but rather the selling of accounts receivable at a discount in exchange for funding right away, it is easier for carriers to secure.
Why wait 30 to 60 to even 90 days for your customers to pay on their invoices, when you can instead factor invoices for the cash you need right away — even the same day you apply? If your trucking or transportation company is struggling with cash flow or is simply looking for a hassle-free financing option, consider transportation factoring today.