In many business sectors, warehouse operations are at the heart of success. When these operations are efficient, companies can meet customer demand quickly and maintain stable costs. If warehouse productivity is low, companies lose not just money but credibility also. However, warehouse productivity and efficiency depend on many factors.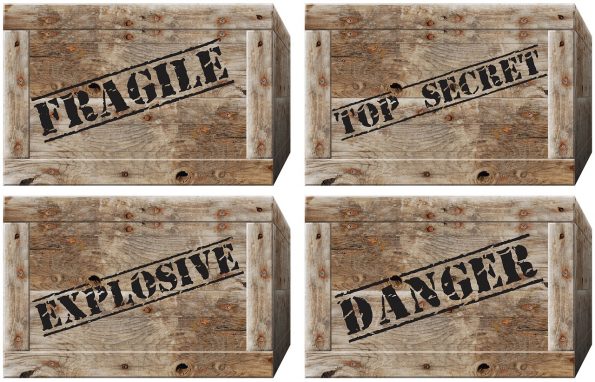 Here are a few essential tips for improving warehouse productivity and efficiency…
Upgrade Your Warehouse Equipment
The fastest way to drastically improve efficiency and productivity at your facility is to make sure your employees work with top-notch equipment.
High-quality loading dock equipment and other warehouse assets can speed up logistical processes while reducing safety risks. If your warehouse has been operational for decades, the equipment is probably outdated or slow due to intense utilization.
New equipment responds faster. It is also more reliable because it is less prone to breakdowns. Moreover, it can be easier to maneuver. Upgrading your loading dock door and other essential assets can significantly improve performance in your facility.
Provide Thorough Employee Training
Another effective way to improve warehouse productivity and efficiency is to provide thorough employee training. Employees must learn how to use the equipment effectively without causing breakdowns or putting their safety at risk. Moreover, they need to be perfectly familiar with the technologies employed in your facility. They cannot perform at their best if they do not understand how the equipment, devices, or software works.
Conduct thorough training programs to help employees understand their tasks. Proper training will help them improve their performance, avoid errors, and reduce safety risks.
Improve Employee Comfort
Warehouse operations can be incredibly fast-paced and tiring due to the high physical demand. Thus, warehouse productivity and efficiency can drop significantly simply because employees are tired or burned out. Employee motivation is closely linked with productivity. So, a great way to improve warehouse productivity is to prioritize employee comfort.
Do your employees work in a pleasant and comfortable environment? Soft flooring, lounge areas, air conditioning, space heaters, and kitchen access are basic features that can help your employees work more comfortably. If they're comfortable, they are less likely to lose their energy and motivation throughout the day.
Various studies show that employees who experience fatigue or burnout are less productive and more prone to errors. However, if they have good working conditions, employees can easily maintain high performance.
 Use Dedicated Technologies
Technology has revolutionized many business sectors, including logistics. Dedicated software helps companies automatize manual processes, gather data, detect errors, keep track of inventory, and analyze information. Unlike humans, technology is less prone to mistakes and can work with a massive data flow.
Another way to boost warehouse productivity and efficiency is to learn more about your technology options and implement tools that can prove helpful in your particular facility.
Radiofrequency, pick-to-label, voice-activated software, and bar codes are important examples of warehouse technologies. Their specific goal is to improve accuracy and efficiency for small or large-scale operations.
What happens in the warehouse affects your revenue, reputation, and growth. Use our tips to keep warehouse operations running efficiently.