Barcelona is such a beautiful city and there is so much to do, it's no wonder it is one of the hottest vacation and tourism cities, even during the ongoing pandemic. The city also attracts a lot of business travelers, a it is a great place to meet people and get some networking done for the company. This also means, however, that with a lot of tourists and other visitors, comes the threat of losing luggage, forgetting it somewhere, or even having it stolen. This can happen not only with small bags and items like purses or backpacks, but it can also happen to large suitcases or other bigger articles of luggage.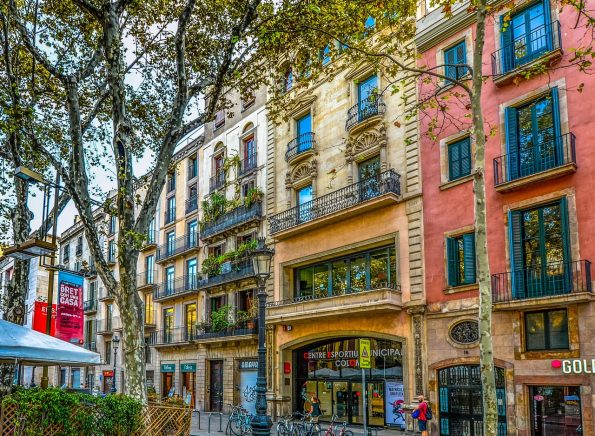 If you are planning a a business trip to Barcelona, or find yourself on a layover, you may be wondering what can be done to best protect your luggage and other personal items. Without a doubt there are certainly some risks involved with traveling to Barcelona, there are also many ways to minimize these risks, or even eliminate them. Here are some of the best tips for keeping your luggage safe while you conduct your business the city.
1.  Store Your Luggage
The most effective way business travelers can ensure that your luggage stays safe during your time in the city is to use one of the many options for luggage storage Barcelona has. Not only will you be able to drop off all of your luggage and other effects, often for a flat per-day fee, but you will have the peace of mind of knowing they are secured in a safe area and that you can pick them up whenever you like. 
2. Don't Leave Luggage Unattended
If you are unable to use luggage storage, just arriving at the station, or preparing to depart after your trip is finished, be sure you keep a close watch on all of your bags. Anyone at a station with luggage is automatically seen as a tourist and therefore seen to many people as a target. Business travelers are tagegeted even more because they carry valuiable laptops and other gadgets with them. So keep your bags & luggage close and don't leave them unattended, even for a few moments, as thieves will generally stick to easy targets, including business travelers.
3. Don't Make It Obvious That You're A Tourist
If you need to check a map or your phone for directions, don't just stand around on the sidewalk or in the street doing so, it will make you stand out as a potential victim. Take a few minutes to stop and sit down at a cafe or bistro and have a coffee, and take the time to figure out where your next destination will be. This will not only make it easier and less pressure to figure things out, but it will make you less distracted in an environment where you may become the victim of theft.
4. Don't Get Distracted
Many thieves and scammers work in pairs or even groups, so when you are out on the street and have belongings or bags with you, be sure you don't let someone distract you for even a second. One of the most common ways that people have their luggage stolen in broad daylight is by one party distracting them while an accomplice makes off with their luggage or other valuables. Whether someone says you've got some bird droppings on your back, or drops money on the street in front of you, stay aware of your surroundings.
5. Get Travel Insurance
Invest in a travel insurance policy, and make sure you are aware of the terms of coverage. Some policies will require that you be able to prove the value of anything you claim lost or stolen, as well as make a police report within a set time frame. In many cases, you won't have receipts for everything you brought with you, and sometimes you may not be able to make the police report quick enough, so be sure your policy will cover you regardless.
6. Don't Get Fooled
One of the biggest scams in Barcelona are thieves who pretend to be "undercover" police, and in the course of asking you for ID and information on someone they're "investigating", they will steal your luggage or other valuables. Police in Barcelona are clearly uniformed and highly visible, and the odds that you will be approached by a legitimate undercover office is incredibly small.
Keep your Luggage Safe While Exploring Barcelona
No matter how long business travelers plan on staying in Barcelona for your business trip, whether a day or a week, one of the most effective ways of keeping belongings safe is to use a luggage storage service. When that isn't an option, be sure that you pay attention to your surroundings and keep your valuables close, and you can enjoy your vacation with minimal risk to your personal effects.