How many people do you know that can honestly say they love what they're doing? Not too many people have the luxury of saying that. From nosey co-workers to answering to a boss that has it out for you, going in every day to a 9 to 5 job is an exhausting reality that so many Americans face on a daily basis. But what if you had the opportunity to change your reality and become your own boss? If you had the opportunity to become a self-made entrepreneur, would you take the risk?
That's the question that so many people have a hard time answering. Why? Because the opportunity has always been there for people. Most would say that becoming an entrepreneur is your one-way ticket to living the American Dream… Well, if that's the ticket, then why are so many people "stuck" working jobs they're miserable at?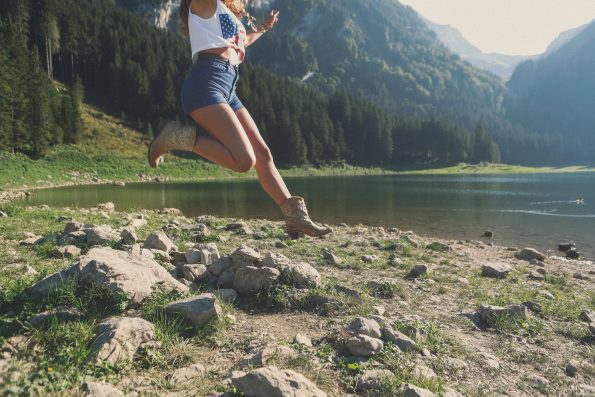 Some people are so miserable at their jobs that they lose any and all motivation to do anything work-related, and some have even slipped into bouts of depression from it. That's one of the biggest indicators of burnout. According to the Harvard Business Review, when a person experiences burnout, it time for them to find another job. For a lot of successful business owners, experiencing burnout was the very thing that gave them the motivation to start their own business.
Now, it's not recommended that you stay at a job that you're miserable at just to find the motivation to start your own business… if you know that you want to be an entrepreneur, act on it right then… don't wait until you've lost all motivation. But before you dive into your entrepreneurial journey, there are a few things you need to know first.
Get Your Business Registered as a Legal Entity
As a business owner, you're going to be up against various risks. From the possibility of getting sued to theft and damage to your property… in knowing these potential threats to your business, one of the best options is to register your business as an LLC. By doing this, your personal assets will be protected from creditors seeking payment from transactions of the business. The best way to protect your liability is to keep all business and personal transactions separate from each other.
Make Sure You're Getting Plenty of Rest
Rest? We're here to talk about business… this is probably what you're thinking right now but one of the biggest mistakes that business owners make is not getting enough rest. It's so easy to get caught up in your startup that you neglect yourself in the process. The Harvard Business Review did a study and found that restorative sleep is essential to the success of entrepreneurs.
A self-made entrepreneur has the tendency to work 16 hour days, especially when they're first starting out because they want to make sure they're doing everything they can to ensure success but little do they know that missing out on restorative sleep can be counterproductive to their workdays. They feel like in order to show their dedication to their business, they have to work long hours and that's not the case at all. Just as with any job, you need to make time for yourself to get a good 7-8 hours of sleep.
Invest in Your Financial Records
When it comes to your business, one of the best investments you can make is to invest in an accountant to keep your financial records up-to-date and accounted for. As the business owner, your hands are going to be so tied up in running your business that crunching numbers may not be at the top of your to-do list, even though it's definitely one of the most important aspects of your business, it can still be one of the most difficult aspects to keep track of. That's why delegating that responsibility to an accountant can be one of your smartest investments.
Draft Up a Business Plan
Most people think that starting your own business is as simple as having a great idea… Well, starting your own business is indeed started with a great business idea but until you put everything in writing, it's null and void… you have to devise a business plan. Your business plan is essentially the blueprint to your business and not having one is one of the biggest mistakes entrepreneurs make all the time.
A business plan not only outlines where your business is going, but it also gives every detail about your business, from the budget and supplies needed to your overall marketing strategy. The biggest reason why business plans are so important is that it's detrimental to the funding of your business. Investors are going to want to look at a well-written and solid business plan before they consider investing in your company.
Good luck on your journey to becoming a self-made entrepreneur.