If you have visited Dubai before, you will know that it is a hub for many top-notch businesses globally. From its humble beginnings, nobody expected Dubai to come a long way. The idea started after the discovery of oil in the mid-1960s. It is then that Dubai witnessed a rapid improvement in its economic growth.  This small city transformed into a major hub for the world to see.  So when we sift through the different business options in the city, it is natural for an entrepreneur to think of investing there as a Dubai startup. If you have been looking for some valuable information to invest in Dubai, we're glad to have you here. In this feature, we will walk you through a few compelling reasons to cement your decision.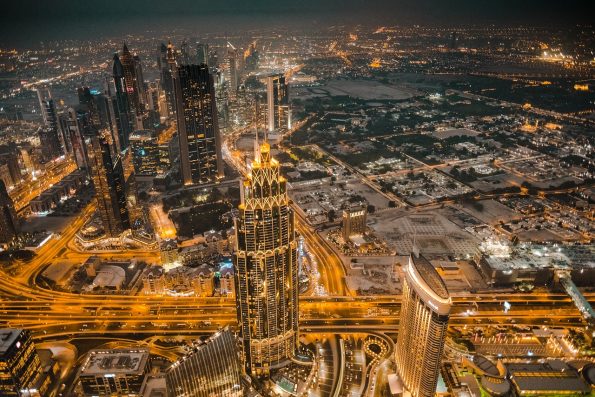 Rapid Economic Growth
According to recent research, Dubai is being chanted as the 5th fastest growing country in the world according to its economic growth. Secondly, it is important for you to note that this country hasn't only grown because of its oil. There are hundreds of other reasons that easily draw the attention of the masses to this country. The diversity of the industries in Dubai has led to its enormous success in a short time. This is why an increasing number of businesses are claiming opportunities to settle here.
Location and Reputation
Dubai's location is a major selling point. Secondly, its business reputation, the jewels located in the Emirati crown, and a lot of other things add to the visual appeal of this place. Not to forget, having a market alone is not enough reason for an entrepreneur to dive full throttle with their Dubai startup investment. The market should be lucrative enough to grab global attention. Situated in the middle of the UAE, Dubai has access to over 1.5 billion strong consumer markets of different countries. This means, if you decide to invest as a new Dubai startup business, it won't be difficult for you to grab the public's attention.
Lower Barriers to Entry
Apart from the other factors that make Dubai a great place to invest money in, this country has fewer barriers to entry. In simple words, registering a new business in Dubai is no rocket science. The process is straightforward, and you can easily achieve your goals in a short time. The policies introduced by the government are friendly for the businesses and compel them to register their stay for a long time. For example, if you think of Dubai offshore banking, this process is simpler in this country than the other places in the world.
Large Workforce
One of the leading struggles of any new business or entrepreneur is to find the best people to work with. This where a Dubai startup wins again. Keep in mind, unless you don't have people and the workforce around, you won't be able to run a new business. Luckily, the location of Dubai is such that it attracts millions of workers throughout the Globe. You will be intrigued to know, around 90% of the expatriate workers make up for 90% of the total labor force of this place.