Search Engine Optimization (SEO) is the process of increasing the number and quality of site visitors to a particular website or a webpage by search engines. SEO aims at paid web traffic, rather than organic traffic and targeted traffic.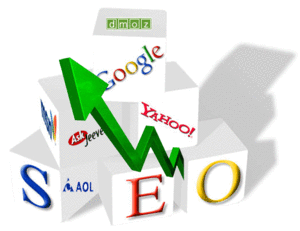 It is a well-known fact that search engine optimization (SEO) is the best way to increase your business or website ranking. For a new startup, SEO can be a valuable method to create an engaged audience around your product or service.
You can even use the services of an SEO company to guide you through the process and perhaps even take the heavy lifting out of work. However, SEO should be used as part of a balanced mix of promotional techniques so that you don't put all of your eggs in one basket, which we will explain further down.
If your new startup has something unique or high quality, you have several different ways to utilize SEO for exposure.
What exactly is SEO?
For this article, I will mention Google the most often, purely because it is the most widely used search engine, and when trying to rank a website, it is the platform that most people will optimize for.
At its most basic level, SEO is the process of making sure that your business, or startup, in this case, gets the most exposure from relevant search queries that hopefully result in more clicks through to your site and therefore conversions.
The SEO Process
The first thing you need to understand is that it takes a long time to gain any real traction, but once it is there, you will find that it is one of the highest converting forms of internet traffic you can get.
The first thing you must consider is keyword research. With keyword research, you take a list of keywords that the search engines use to index web pages and use them to optimize your website. By doing this, you can get the maximum benefits out of your effort. Keyword research takes time and effort, but it can yield substantial results.
For example, if your new startup is selling a service such as mobile payment, you will have to find out the types of things your target audience is searching for and then optimize for this. IN this case, some relevant keywords may be:
Best mobile payment in the USA
How can I send money using my phone
Do I need a bank account for mobile payment methods
The list goes on, and you can use various tools to find which keywords and phrases you need and the amount of traffic they get per month.
Knowing what traffic a specific keyword receives is essential as it can save you time in the long run, from not spending time and money on poorly converting keywords.
To use your keywords, you will need to set up a content plan and use your chosen keywords and similarly related ones in blog posts and articles. The more you write, the more authoritative you will become in your startup's field.
Content is one of the most critical factors in search engine optimization because, without it, you wouldn't be able to focus on what is arguably the most crucial method for SEO:
Link Building
Backlinks or just links are votes of confidence in your startup. They are votes from other websites that indicate to Google that you are an expert in your field and therefore worthy of being ranked higher in the SERP results.
However, the main caveats here are:
It would be best if you generally had links coming from already authoritative websites such as major news outlets (BBC, CBC, NY Times, etc.), and these are extremely difficult to obtain.
If Google thinks that you have been building links unnaturally, i.e., buying them, they will remove your website from the search results. This is because manipulating the search results in what Google considers an unnatural way is against their terms and conditions.
In the case of link building, you have to optimize your web pages to have high rankings for specific search engines.
For example, if your startup is some form of accounting software, you can build a link pointing to your website from other sites that offer accounting-related information.
Of course, you need to make sure that the website owner who owns said website is credible.
Google My Business
This is another significant factor in SEO that should not be ignored if you are serious about boosting sales.
Essentially, search results have changed dramatically over the last few years, and gone are the days when there were only ten blue hyperlinked results on the first page of Google.
Nowadays, there are many forms of rich results that enable users to see a business's information at a glance.
One such feature that Google created is what is known as Google My Business.
These search results bring up all sorts of information about your company directly in the search results. If you manage to be featured in this type of result, your startup will take up a lot of real estate on the first page.
The more real estate you take up, the more likely it is that people will click through to your website, which is ultimately the only reason for engaging in search engine optimization in the first place.
To be eligible for a GMB listing, you have to register with Google and verify your business. This usually happens when sending you a postcard with a verification code that you subsequently enter to become verified by Google.
It would be best if you took care when filling out the provided fields, including website details, how customers can contact you, where you are located, opening hours, and so on. By being as informative as possible, you stand a chance of gaining a lot of traffic from these search results.
It should be noted that a GMB listing is especially important if your startup has a fixed location or several locations.
For example, if your start-up is a new form of food delivery service based in a state or major city, you will need to make sure that your GMB listing shows up for these specific locations.
Summary
SEO is a fantastic method for new startups to engage in as it has the promise of a lot of website traffic and hopefully, in turn, conversions. Nonetheless, search engine optimization can be an expensive and time-consuming process that can seem to be a grind at times.
The best way to keep on track is to create targets and an editorial calendar that you can easily follow.