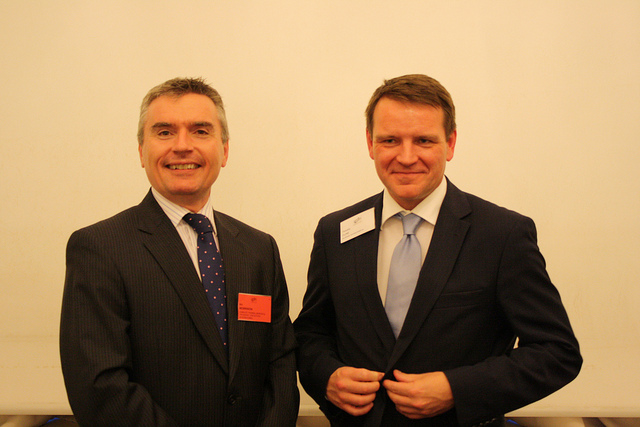 The hardest part of starting a new business is coming up with a lucrative concept that has the potential to yield significant profits. So, don't worry, you're already on the home stretch. When it comes to marketing and promotion, all you have to do is perform a lot of research to ensure you don't waste cash on less than fruitful endeavors. With that in mind, now is the best time to start working on putting your business in front of the people who matter most. While you might have some marketing ideas already, it's important that you keep abreast of all the latest techniques and advancements. Otherwise, you might find yourself falling behind the competition.
Attend trade shows and exhibitions
Before we move towards online promotion, you might like to focus some of your efforts on advertising in the real world. Unless the products or services you sell have an incredibly wide appeal, there is no use in paying for TV or radio advertising. It's far too expensive, and you probably won't reach your target market. For that reason, you should search online for industry-related trade shows and exhibitions. Book a stand, take some well-trained staff members along and see how you do.
Design and print promotional materials
Promotional materials like posters, leaflets and flyers are a brilliant way to advertise your company to the general public. You could pay one of your team to spend their Saturday morning outside your business premises handling these materials out to anyone who walks by. The best thing about this idea is that it doesn't cost much, but you could get some fantastic results. Just make sure all the items you create contain your standard branding colors and fonts. Also, don't forget to let people know how they can get in touch with you.
Pay for an online advertising campaign
There can be no denying the best results you will ever get come from online advertising. While you don't have to use Google Adwords, it is by far the most-simple solution out there at the moment. You can target your efforts based on age, location, interests and even more factors with no minimum spend. That means you can play around with different ideas until you find one that works well without breaking the bank. You might also like to consider starting a Facebook ad campaign too as they have been proven to perform well.
Create a press release
There are lots of companies that offer a press release service online, so maybe you should get in touch with them? If nothing else, press releases should help to increase your website traffic. If you haven't got a clue about how to write a good PR, you might like to get in touch with a firm that can handle that for you. Contrary to popular belief, doing that doesn't cost a lot of money.
Thanks for stopping by today guys. We sincerely hope your marketing efforts go well over the next few months. You can check some of the other articles on this blog if you need more information.