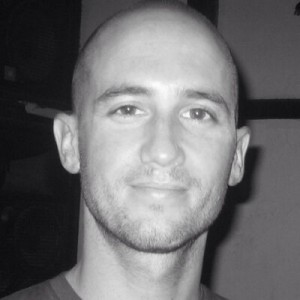 What is your startup
RentHackr is a social platform enabling users to connect with the best apartments and rooms before they hit the market.
What does it do?  
RentHackr lets you get ahead on your apartment hunt. It's the only place where you can search months into the future, connect with current tenants, and see what renters wish they knew about their apartments.
RentHackr puts the power of apartment searching in the hands of renters. Users anonymously share what they pay, when their lease is up, and if they plan to move. They share what they wish they knew, if they'd rent there again, and grade other factors such as lighting and view. Apartment seekers use all of this data to find the best apartments first.
RentHackr works for room searches, too. You can apply all the same filters to help you find a great room in a shared apartment. And if you're not ready to search yet, you can still have RentHackr work for you by following the buildings where you'd like to live. You'll be notified when any new data gets added, like if a tenant is moving out of that prize apartment on the park in six months.
Who is your startup aimed at?  
Our customers are price-sensitive renters in competitive urban markets. Today we're focused on college students and recent grads in cities like New York and Boston. NYC is where we're most useful because it's where we have the most traction. We'll expand our focus to include apartment seekers in other cities and countries as we grow. Users can register from anywhere, and we've seen signups in hundreds of cities and over 20 countries.
Where did the idea for the startup come from?  
New York City has five million renters and a constant influx of students, transplants, visiting professionals, immigrants, and is perhaps one of the most notoriously shady rental market in the US. With our forward thinking perspective we wanted to bypass a difficult experience and see their options months ahead of time
Did you have any concerns when starting your business, if so what were they?  
I was scared to go it alone for a long time. Eventually, I became more frightened by the prospect of living with regret. I took the leap, and I never looked back. I  stress out over money and business more than before, and I wish things could be easier sometimes. But I haven't wanted to go back to being an employee the way I was again.
What is your business background, and what got you interested in startups?  
I was a marketer creating online campaigns for Cadillac, P&G, Axe, and Masterfoods.
How did you initially raise funding for your company?  
RentHackr was bootstrapped until we entered Startup Chile. That got us through our first year. Since then we've had some stellar angel investors come aboard.
What has been your greatest achievement so far?  
Our greatest achievement so far has been connecting with our critical users and improving RentHackr with their feedback. It's all about our customers, and changing the way people rent.
How have you kept your business relevant and engaged with your audience over the last two years?
We're lucky because the problem we address is one that people know is broken, and they're hungry for a new solution. Our challenge is getting the word out about RentHackr, and to keep improving our product until it becomes the best solution in the market.
How long has your startup been in the making, and who is the team behind the business?  
I'm the founder and I was solo for the first year. We're into our second year now, and Eric Gross is our technical cofounder. Dominic Owens consults as another senior developer, and Sean Kwon is our ace dev intern. We're aiming to grow to four full-time and two part-time early next year.
What has been your biggest challenge so far as a startup owner?  
Shifting gears from working on our product to working on the business was one of my biggest challenges. I had to learn to ignore the product work for higher priority stuff like recruiting, finding advisors, connecting with investors, telling our story, and selling it.
In the coming year, what would you like to achieve with your business?
First, we need to get a lot better at delivering success to our customers. Then, we aim to grow our users by an order of magnitude, build our team to six or more, start bringing landlords and property managers onto the platform, and launch on mobile.
What has been your most valuable lesson so far since starting your business?  
Talk to your users even when you think you don't have time to.
Finally, if you could give one piece of advice to someone thinking about starting a business, what would it be?
Meet other founders, and maintain strong relationships with friends that know the struggle. You'll need their support, and you'll feel terrific when you help them out.